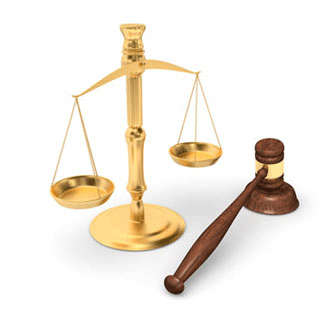 Taxotere's Warning May Have Come Too Late For Many
Taxotere's has done little to warn the public of the drug's propensity to cause permanent hair loss
Wednesday, November 15, 2017 - Basic side effects of all cancer chemotherapy treatments include nausea, tiredness, and as we all know and dread, hair loss. Doctors are, however, quick to reassure patients that the hair loss is only temporary and that their hair will grow back in six months to a year. Cancer physicians in the United States, however, are becoming more and more aware of anti-cancer chemotherapy drug Taxotere's adverse side effect of causing Alopecia, permanent hair loss in 10-15% of their cancer patients given the drug and many of patients are choosing safer, less toxic alternatives.
Sanofi-Aventis, maker and seller of Taxotere, warned cancer physicians in Canada and Europe of the potential for permanent hair loss in cancer patients given Taxotere in 2005. No such warning, however, made its way into the multi-billion dollar US cancer market for many years to come. Plaintiffs suing Sanofi allege that had they know of the toxicity of Taxotere, its propensity to cause permanent hair loss, and the readily-available alternative Taxol, they would have exercised their right to make an informed decision and chosen the latter.
Breast cancer patients have two alternative chemotherapy drugs, Taxol (paclitaxel) and Abraxane both of which have never permanent to permanent hair loss and both have also proven to be as effective in treating cancer as Taxotere. Plaintiffs suing Sanofi for failing to warn them about the permanent hair loss side effect often point to the fact that Taxotere is more than twice as, (toxic) as the competitive drug Taxol, manufactured by Bristol-Meyers, and as such only need be administered one time every three weeks as opposed to Taxol's required weekly dosage. Taxotere's toxicity is linked to the permanent destruction of hair follicles and permanent rather than temporary hair loss.
Since 1996, The U.S. Food and Drug Administration (FDA) has approved Taxotere (docetaxel) for the treatment of certain cancers such as cancer of the breast, lung, prostate gland, stomach, head and neck. On June 20, 2024, a warning was issued by the FDA stating, "the cancer drug docetaxel may cause symptoms of alcohol intoxication" and that patients should be aware that Taxotere can cause them to feel drunk. Doctors are urged to advise their patients that may be undergoing alcohol treatment or are on other medications that prohibit the use of alcohol.
In December 2015, the FDA ordered Sanofi-Aventis to update Taxotere's warning label to include the potential for patients to experience permanent hair loss called alopecia. Such warning may have come too late for thousands of cancer sufferers given Taxotere that now experience the permenent and life-altering consequences of having to live the rest of their lives without hair and are now suing Sanofi. So far in 2017, the number of Taxotere hair loss lawsuits filed in federal court have doubled and total over 2000, the majority of which focus on the company's failure to warn US consumers of the side effect of permanent rather than temporary hair loss.
More Recent Taxotere Hair Loss Lawsuit News:
Lawyers for Taxotere Hair Loss Lawsuits
Onder, Shelton, O'Leary & Peterson, LLC is a St. Louis personal injury law firm handling serious injury and death claims across the country. Its mission is the pursuit of justice, no matter how complex the case or strenuous the effort. Onder, Shelton, O'Leary & Peterson has represented clients throughout the United States in pharmaceutical and medical device litigation such as Pradaxa, Lexapro and Yasmin/Yaz, where the firm's attorneys held significant leadership roles in the litigation, as well as Actos, DePuy, Risperdal and others. The Onder Law Firm has won more than $300 million in four talcum powder ovarian cancer lawsuits in St. Louis. Law firms throughout the nation often seek its experience and expertise on complex litigation.