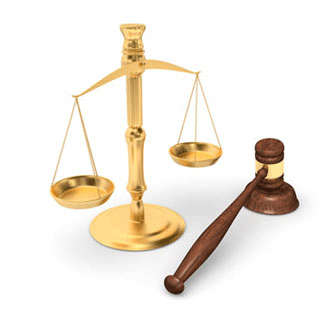 Studies Indicate Taxotere Causes Permanent Hair Loss
There have been a number of scientific studies that have found that Taxotere can cause permanent and irreversible total body hair loss
Wednesday, February 14, 2018 - Chemotherapy is given to cancer patients to treat most types of cancer and regular treatments can last as long as 6 months. Cancer patients are ecstatic to find out that are finished with their chemotherapy treatments and are finished having to suffer from the drug's devastating, yet expected side effects which include nausea, vomiting, fatigue, bruising and a host of other maladies as well as the dreaded temporary hair loss. Cancer patients look forward to the re-growth of their hair as a positive and uplifting aspect of finishing chemotherapy and are thrilled to look healthy again. The problem, however, is that 10-15% of cancer patients given the anti-cancer chemotherapy drug Taxotere will never have hair again and face a lifetime of irreversible, total-body hair loss. In addition, Taxotere patients experiencing permanent and total hair loss are infuriated to find out that the drug's manufacturer, Sanofi-Advantis, knew years ago that permanent hair loss was a potential side effect and failed to adequately warn them.
It is possible that hundreds of thousands of cancer patients have been given Taxotere without first being warned as to the potential for permanent hair loss, in spite of it being clear that studies going back as far as 2005 show that Sanofi was well aware of this fact. One study indicated that Taxotere was given to 75% of the study's breast cancer patients and over 9% of them experienced permanent hair loss. Another study also pointed to Taxotere causing permanent hair loss. From 2007 to 2011, The Annals of Oncology published the same results, that around 10% of Taxotere's patients experience total hair loss called Alopecia. Additionally, the US Food and Drug Administration warned Sanofi-Aventis that the company was overstating their claim that Taxotere was more effective than other chemotherapy drugs in fighting cancer and that their sales literature, citing a study in the Journal of Oncology was false and misleading. The FDA stated that Taxotere, "is no more effective in treating breast cancer than Taxol." More evidence of Taxotere's toxicity was presented in 2015 by The National Cancer Research Institute that found the number of Taxotere patients suffering from permanent hair loss at around 10-15%. Another study, this time by Dr. Scot Sedlacek of the Rocky Mountain Cancer Center in Colorado included 500 Taxotere patients and found that about 6% developed permanent hair loss. That study was conducted in 2016.
The company did not warn US cancer doctors until 2015 of Taxotere's odds of causing permanent and total body hair loss. Patients that were unaware of Taxotere's permanent hair loss potential were denied the fundamental right to make an informed decision. Many Taxotere victims state that given a choice would have chosen a different, less toxic form of chemotherapy and some say that they would have declined chemotherapy altogether. Taxotere patients suffering from a total, permanent hair loss often would have rather faced death. Taxotere hair loss lawsuits have grown in the last few years due to research and outcome of patients suffering from Taxotere cancer treatments.
More Recent Taxotere Hair Loss Lawsuit News:
Lawyers for Taxotere Hair Loss Lawsuits
Onder, Shelton, O'Leary & Peterson, LLC is a St. Louis personal injury law firm handling serious injury and death claims across the country. Its mission is the pursuit of justice, no matter how complex the case or strenuous the effort. Onder, Shelton, O'Leary & Peterson has represented clients throughout the United States in pharmaceutical and medical device litigation such as Pradaxa, Lexapro and Yasmin/Yaz, where the firm's attorneys held significant leadership roles in the litigation, as well as Actos, DePuy, Risperdal and others. The Onder Law Firm has won more than $300 million in four talcum powder ovarian cancer lawsuits in St. Louis. Law firms throughout the nation often seek its experience and expertise on complex litigation.