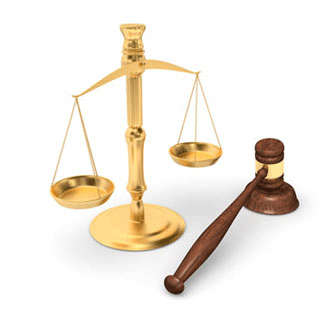 Taxotere Chemotherapy and Permanent Hair Loss
Sanofi-Aventis may have put profits ahead of public safety in failing to warn cancer patients that Taxotere causes permanent hair loss
Thursday, April 26, 2018 - Of all of Taxotere's side effects, none is more serious than the possibility of permanent hair loss. Sanofi has been accused of treating the potential for permanent hair loss as merely a vanity issue, not to be taken too seriously as their warning is buried in a long list of side effect with the ambiguous language, "hair generally grows back after treatments are completed." Taxotere's packaging warns that "in some cases (frequency not known) permanent hair loss has been observed, " yet studies published in the New England Journal of Medicine in 2010, and by the Clatterbridge Cancer Centre in the United Kingdom in 2014 show that 10-15% of Taxotere patients are experiencing, total, complete, and permanent loss of all body hair including head hair, eyebrow, and eyelashes. Sanofi's permanent hair loss victims with the help of a knowledgeable and experienced Taxotere hair loss attorney, are suing the company for failing to warn of this devastating side effect. Women, in general, rely on their hair and facial features as an essential element that makes up their self-esteem and lawsuits against Sanofi claim that permanent hair loss is a "disfigurement," the equivalent of being burned or maimed. Those injured by Taxotere's extraordinary toxicity are suing for reimbursement of medical expenses, lost income, psychological counseling, diminished earnings capacity, diminished enjoyment of life, mental anguish, emotional distress, and other related damages. Sanofi is accused of selling Taxotere and failing to disclose the risks and of marketing fraud. Sanofi marketing reps conducted an aggressive marketing campaign to incentivize doctors to prescribe Taxotere over other less toxic alternative drugs. Specialty pharmacies that sold the most Taxotere were rewarded each month with cash bonuses. The drug was also promoted for being more effective than other drugs though no study results ever indicated it to be such.
About Sanofi-Aventis
Docetaxel, approved by the Food and Drug Administration (FDA) in 1996, is the generic name for Taxotere, the flagship anti-cancer chemotherapy drug manufactured and marketed by French multinational pharmaceutical company Sanofi-Aventis, located in Gentilly, France. Sanofi-Aventis is one of the largest prescription drug companies in the world when measured by sales. Taxotere originally was used to treat breast cancer in women but has evolved to treat prostate, pancreatic, brain and other serious forms of cancer.
Taxotere is administered to cancer patients once every three weeks, a major selling point for Sanofi marketing representatives who boasted that less frequent treatments equal less frequent side effects, preferable to drugs such as paclitaxel that require a weekly dosage. Doctors and patients were only too eager to lessen their bouts nausea, vomiting, diarrhea, weakness, lethargy, constipation, mouth and body lesions, overall aches and pains, and other unpleasant side effects when undergoing chemotherapy. The US Food and Drug Administration sent a warning letter to Sanofi stating that the company's claim that Taxotere works better than Taxol was false and could constitute a Federal crime. The FDA Taxotere warning features warning information about a variety of Taxotere side effects.
More Recent Taxotere Hair Loss Lawsuit News:
Lawyers for Taxotere Hair Loss Lawsuits
Onder, Shelton, O'Leary & Peterson, LLC is a St. Louis personal injury law firm handling serious injury and death claims across the country. Its mission is the pursuit of justice, no matter how complex the case or strenuous the effort. Onder, Shelton, O'Leary & Peterson has represented clients throughout the United States in pharmaceutical and medical device litigation such as Pradaxa, Lexapro and Yasmin/Yaz, where the firm's attorneys held significant leadership roles in the litigation, as well as Actos, DePuy, Risperdal and others. The Onder Law Firm has won more than $300 million in four talcum powder ovarian cancer lawsuits in St. Louis. Law firms throughout the nation often seek its experience and expertise on complex litigation.