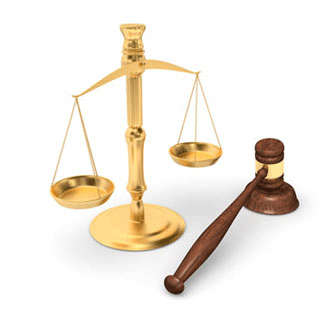 Chemotherapy Drug Side Effects
Chemotherapy drugs include a laundry list of serious side effects and Taxotere adds a couple more
Monday, April 9, 2018 - If a cancer diagnosis is made early enough, radiation treatment can usually pinpoint the cancer cells and kill them. If the disease has progressed and spread to nearby organs or has entered the bloodstream, chemotherapy is required to attack and kill cancer cells in multiple parts of the body that radiation could not reach. Chemotherapy drugs are given intravenously and chemotherapy drugs kill cells. All cells, good and bad.
Taxotere, the brand name for the cancer chemotherapy drug Docetaxel, is used to treat breast, lung, prostate, stomach and neck cancer. As with any chemotherapy drug, the list of adverse side effects is extensive. According to www.drugs.com, if a person has a pre-existing liver disease, or if one receive high doses, the side effects of Taxotere can include death. If you have previously been treated for small-cell lung cancer you may be particularly at risk. Severe allergic reactions have been reported such as hives, labored breathing, facial and mouth swelling. Other side effects of Taxotere include swelling and peeling of the skin on the hands and feet. Taxotere patients are required to undergo frequent blood tests as the drug can inhibit the blood's ability to clot. Those with low white cell blood counts should avoid taking Taxotere altogether. Patients undergoing Taxotere intravenous chemotherapy also report poor vision, infections at the insertion site, lethargy and weakness, nausea and vomiting, diarrhea, peeling skin, numbness, tingling, and burning skin. flu-like symptoms, mouth and skin lesions, easily bruising, persistent bleeding, cold hands, and feet, feeling light-headedness and shortness of breath as a side effect of the drug.
While most of these side effects are similar to those of other chemotherapy drugs, Taxotere has two side effect that the drug can claim are there's and there's alone. One is that the drug contains so much alcohol that patients have reported feeling drunk and unable to drive immediately after chemotherapy treatment. The other is that the drug is so potent and toxic that hair follicle cells all over the body are killed off and a patient's hair may fail to grow back, leaving them having successfully battled the disease yet permanently bald. Taxotere lawyers are offering a free case review if you have experienced permanent Taxotere hair loss you may be eligible for significant compensation through filing a claim.
Taxotere Drunkenness
Docetaxel, Taxotere, contains ethanol, aka alcohol which causes patients to become intoxicated after having a prescribed chemotherapy session. The U.S. Food and Drug Administration (FDA) has issued a warning and requiring all bottles of docetaxel to be relabeled to reflect this concern. Alcohol can have negative and unexpected reactions when it is consumed with prescription medication, pain relievers, or sleep aids, or when the patient is on an alcohol-prohibited regiment. Patients should avoid driving for the remainder of the day after having a Taxotere chemotherapy treatment.
Taxotere Alopecia
Permanent, irreversible total body hair loss called Alopecia is the most insidious side effect of Taxotere. Approximately 10-15% of Taxotere patients experience Alopecia. Taxotere warning labels were required to include an Alopecia waring by the FDA late 2015.
More Recent Taxotere Hair Loss Lawsuit News:
Lawyers for Taxotere Hair Loss Lawsuits
Onder, Shelton, O'Leary & Peterson, LLC is a St. Louis personal injury law firm handling serious injury and death claims across the country. Its mission is the pursuit of justice, no matter how complex the case or strenuous the effort. Onder, Shelton, O'Leary & Peterson has represented clients throughout the United States in pharmaceutical and medical device litigation such as Pradaxa, Lexapro and Yasmin/Yaz, where the firm's attorneys held significant leadership roles in the litigation, as well as Actos, DePuy, Risperdal and others. The Onder Law Firm has won more than $300 million in four talcum powder ovarian cancer lawsuits in St. Louis. Law firms throughout the nation often seek its experience and expertise on complex litigation.