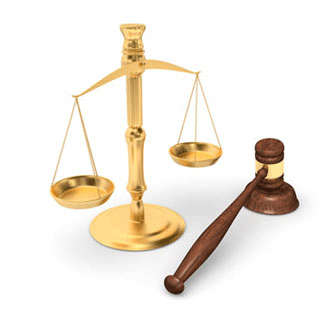 Taxotere Hair Loss Lawsuits Focus on Warning Label
By excluding permanent hair loss from Taxotere product warning, patients were exposed to additional risks and can now file lawsuits
Monday, June 12, 2017 - Taxotere is just another name for Docetaxel, a chemotherapy drug used to combat many types of cancers. The drug is marketed by a variety of brand names such as Taxotere and Docefrez and manufactured by pharmaceutical giants like Sanofi and Pfizer. Taxotere by Sanofi is the most widely prescribed chemotherapy drug used in over 75 percent of the world's 3 million cancer patients. Each year over 300,000 patients are diagnosed with cancers in various stages in the United States. Cancer treatment drugs are a multi-billion dollar business and drug companies have been known to bend the rules in order to maximize profits. Nowhere is fraud and negligence more prevalent than in the mislabeling of Taxotere to exclude a warning about the side effect of the potential for permanent hair loss (Alopecia) in tens of thousands of its patients.
Taxotere has been shown to be no more effective than other chemotherapy drugs yet has the side effect of causing permanent, total hair loss (Alopecia) in women. Sanofi has been cited as early as 2009 by The Division of Drug Marketing, Advertising, and Communications of the U.S. Food and Drug Administration as having made false and misleading statements on its product labeling and literature as being superior to other chemotherapy alternatives, and that the product should be used in advanced cases of cancer. It was determined by the FDA that the company, "misbrands the drug in violation of the Federal Food, Drug, and Cosmetic Act."
European Drug Labeling for Taxotere was updated in 2009 by the company to include a warning that there had been reported cases of "Alopecia" by users of the drug. This is clearly an indication that the company was aware of the side effects of permanent hair loss for users of the drug but chose not to update US product labels for years. Even then, the company casually mentioned permanent hair loss as a "common side effect" stressing that hair loss was reversible in most instances. Such ambiguity is little comfort to the thousands of women who face having to go through the rest of their life without hair.
Taxotere Lawsuits
Permanent Taxotere hair loss is a serious condition that causes extreme trauma, psychological damage, emotional distress, body image issues, and manic depression, particularly in younger women. Many of those facing permanent hair loss disfigurement have chosen to sue Sanofi to recover damages incurred as a result of the company's fraudulent mislabeling of the drug. For years, cancer patients were unaware that they had a choice of other chemotherapy drugs that potentially did not have the side effect of permanent hair loss. Lawsuits against Sanofi allege that the company's marketing representatives illegally steered doctors to recommend Taxotere over other less invasive drugs by offering doctors financial rebates for purchasing the drug.
Taxotere Lawyers
Our team of experienced and knowledgeable product liability and personal injury lawyers at The Onder Law Firm stand ready to assist those injured by the negligence of pharmaceutical giant Sanofi. Psychological trauma is a disabling medical condition, not unlike PTSD, and if you or a loved one has experienced permanent disfigurement as a result of Taxotere chemotherapy treatment, you can sue the company for damages including but not limited to past, present, and future medical expenses, phycological counselling, lost wages, and pain and suffering. Our Taxotere attorneys represent people in product liability lawsuits against large corporations whose dangerous and defective products have harmed consumers. Sanofi had advanced knowledge that their chemotherapy drug causes permanent hair loss and willfully chose to do nothing to warn consumers. You can hold the company accountable by joining a class action lawsuit against the company or suing the company individually for compensation. Call Taxotere attorneys at the Onder Law Firm today for a free consultation.
More Recent Taxotere Hair Loss Lawsuit News:
Lawyers for Taxotere Hair Loss Lawsuits
Onder, Shelton, O'Leary & Peterson, LLC is a St. Louis personal injury law firm handling serious injury and death claims across the country. Its mission is the pursuit of justice, no matter how complex the case or strenuous the effort. Onder, Shelton, O'Leary & Peterson has represented clients throughout the United States in pharmaceutical and medical device litigation such as Pradaxa, Lexapro and Yasmin/Yaz, where the firm's attorneys held significant leadership roles in the litigation, as well as Actos, DePuy, Risperdal and others. The Onder Law Firm has won more than $300 million in four talcum powder ovarian cancer lawsuits in St. Louis. Law firms throughout the nation often seek its experience and expertise on complex litigation.