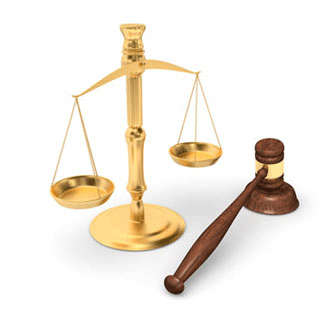 Taxotere Permanent Baldness Warning
Sanofi warns cancer patient that they can become permanently bald from using Taxotere, but in such a way that the very real psychological risks and consequences of permanent baldness are all but ignored
Monday, April 30, 2018 - Docetaxel, the active ingredient in Taxotere, is an anti-cancer chemotherapy drug, prescribed to patients with cancer of the breast, non-small lung cell, prostate, stomach, head, and neck and has been in use since 1996. Language pertaining to Taxotere causing permanent hair loss was not added to the product warning until the end of 2015, and then the Taxotere permanent hair loss warning was vague at best. The first warning that Taxotere causes hair loss at all is buried at the bottom of the official website's home page in instructions to oncologists that recommend the drug to patients. "Explain to patients that side effects such as nausea, vomiting, diarrhea, constipation, fatigue, excessive tearing, infusion site reactions, and hair loss (cases of permanent hair loss have been reported) are associated with docetaxel administration." The warning fails to mention the number or percentage of reported cases of hair loss. Even further down the page, the company gives its take on the common side effects of Taxotere, "hair loss: in most cases, normal hair growth should return. In some cases (frequency not known) permanent hair loss has been observed."
To set the record straight, according to research findings from The National Cancer Research Institute, as many as 10-15% of Taxotere patients report suffering permanent hair loss.
While the language and placement of Taxotere's permanent hair loss side effect, it is apparent the company thinks that other side effects carry more weight and are essential to a patient's physical health. Sanofi-Aventis has failed to take a woman's psychological well-being into consideration and views hair loss as a "vanity issue" at best. The tone and placement of the warning reflect their attitude. The company fails to acknowledge that permanent hair loss for women is a form of disfigurement on par with being burned or maimed. Permanently losing ones body hair leaves women feeling sickly and unattractive and thousands of women are currently suing Sanofi-Aventis for failing to take hair loss seriously. Many Taxotere hair loss victims report being unable to return to work, have trouble leaving the house and even not being able to get out of bed for the depression, humiliation and loss of self-esteem they suffer. The FDA issued a Taxotere warning to Sanofi in 2008.
Those that do make it back to a semi-normal life face having to wear a wig every day that can be unnatural looking, uncomfortable, and expensive to maintain. Marital relations can suffer as a woman that feels unattractive is less likely to engage in a relationship. Young children can be left fearing that their permanently bald mother is still sick and dying and can be taken from them at any time.
Had cancer patients known about Taxotere causing permanent hair loss in one out of every 10 patients they mays have exercised their right to make an informed decision and chosen an alternative medication.
More Recent Taxotere Hair Loss Lawsuit News:
Lawyers for Taxotere Hair Loss Lawsuits
Onder, Shelton, O'Leary & Peterson, LLC is a St. Louis personal injury law firm handling serious injury and death claims across the country. Its mission is the pursuit of justice, no matter how complex the case or strenuous the effort. Onder, Shelton, O'Leary & Peterson has represented clients throughout the United States in pharmaceutical and medical device litigation such as Pradaxa, Lexapro and Yasmin/Yaz, where the firm's attorneys held significant leadership roles in the litigation, as well as Actos, DePuy, Risperdal and others. The Onder Law Firm has won more than $300 million in four talcum powder ovarian cancer lawsuits in St. Louis. Law firms throughout the nation often seek its experience and expertise on complex litigation.