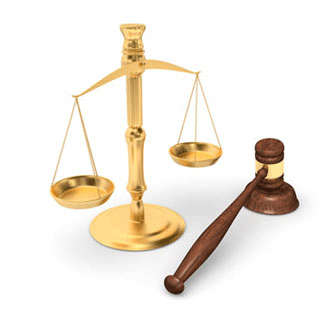 Taxotere Permanent Hair Loss Has Devastating Psychological Implications For Patients
It is a miracle that a woman can survive breast cancer and all of the psychological problems chemotherapy drugs like Taxotere leave behind
Monday, March 25, 2019 - Temporary hair loss is a generally accepted consequence of breast cancer chemotherapy, but nonetheless, it can have a severe psychological impact and life-altering complications for women. Women with breast cancer face not only enduring a potential radical mastectomy and the accompanying breast reconstructive surgery but also a long list of emotional trauma. Suffering from emotional trauma is in addition to the sense of dread and fears a women experiences at the prospect of actually withering from the disease.
Breast cancer treatment and its side effects can turn one's life upside down and few women are emotionally equipped to cope with such radical changes. Women with unexpected permanent hair loss have suicidal thoughts and some are unable to leave the house, or even get out of bed. All of the severe side effects are amplified when a woman takes the cancer chemotherapy drug Taxotere and what they thought would be temporary hair loss turns out to be permanent, total and irreversible. Taxotere hair loss lawsuits handled by top national attorneys helping families and individuals to understand their rights and offer free consultations to people seeking advice.
Women with permanent hair loss tell others that they experience a loss of identity, feeling naked and very much afraid as all of a sudden there is nothing there to protect them. Psychologically speaking, a woman's hair can be a defensive barrier in which to find comfort and emotional shelter. Women say that wearing a wig or a scarf does not help as it does not replace the confidence they lost when their hair did not grow back. Some say that wearing a wig makes actually them feel more vulnerable and insecure than being bald.
Another aspect of Taxotere cancer Alopecia that most men will not fully appreciate is that total hair loss includes not only head hair, but eyebrows and loss of eyelashes as well. Women who are mothers say that being bald from Alopecia makes them fearful that they will embarrass their children in front of their friends in social situations so they naturally avoid them. Finally, women with total and permanent hair loss are constantly reminded of the disease every time they look in the mirror and feel emotionally sick and with a sense that they will never be well. Having permanent hair loss leaves women feeling that they will be suffering from cancer for the rest of their lives.
All is not lost, however, for women experiencing permanent cancer drug hair loss. Those who are thriving are not only thankful that they have beaten cancer but have also "taken the bull by the horns" when it comes to managing their hair loss. Women who have been successful in managing their post-cancer hair loss treat the condition as a part of life, not life itself. Women with Taxotere Alopecia have banded together to support one another on social media. There are numerous Facebook breast cancer support groups thalt afford women a community of like-minded individuals that are experiencing the same emotional challenges as they are.
More Recent Taxotere Hair Loss Lawsuit News:
Lawyers for Taxotere Hair Loss Lawsuits
Onder, Shelton, O'Leary & Peterson, LLC is a St. Louis personal injury law firm handling serious injury and death claims across the country. Its mission is the pursuit of justice, no matter how complex the case or strenuous the effort. Onder, Shelton, O'Leary & Peterson has represented clients throughout the United States in pharmaceutical and medical device litigation such as Pradaxa, Lexapro and Yasmin/Yaz, where the firm's attorneys held significant leadership roles in the litigation, as well as Actos, DePuy, Risperdal and others. The Onder Law Firm has won more than $300 million in four talcum powder ovarian cancer lawsuits in St. Louis. Law firms throughout the nation often seek its experience and expertise on complex litigation.