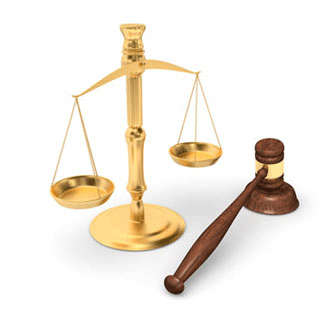 Patients Must Be Made Aware Of Taxotere's Three Major Side Effects
Taxotere has a number of serious and potentially life-threatening side effects that include toxic death, permanent hair loss, and drunkenness
Thursday, April 18, 2019 - Taxotere can have serious side effects in patients with abnormal liver function. Taxotere patients are forewarned that they may experience a toxic death from taking the drug. Doctors are urged to perform liver tests and compare them to the normal baseline for liver function. It has been reported that 3 patients out of 481 patients with normal liver function died as a result of Taxotere treatment whereas 3 out of 7 with abnormal liver function died. "Most deaths were the result of Sepsis and 3 breast cancer patients with severe liver impairment developed fatal gastrointestinal bleeding" according to Taxotere.com. Taxotere hair loss lawyers can help answer questions in regards to the Taxotere lawsuits.
As deadly serious as toxic deaths are, they can be effectively prevented by performing the appropriate battery of liver function tests and excluding patients with liver problems from taking Taxotere. Taxotere, however, also causes permanent, irreversible total body and head hair loss including the loss of the eyebrows, eyelashes, underarm and pubic hair which, while not life-threatening are every bit as serious and can trigger severe psychological trauma. Women with permanent Taxotere hair loss report, they are generally unable to function in any aspect of life as they did before when they had hair. Women with Taxotere permanent hair loss feel betrayed by their doctors for failing to warn them and say had they known that their hair loss would be permanent they would have chosen a different drug.
Sanofi, the maker of Taxotere, makes light of the issue of permanent hair loss by warning women with a mere line of fine print buried deep on the company's home page where it probably will never be read. Oncologists are instructed to tell patients, "that side effects such as nausea, vomiting, diarrhea, constipation, fatigue, excessive tearing, infusion site reactions, and hair loss (cases of permanent hair loss have been reported) are associated with docetaxel administration," and also by writing "hair loss: in most cases, normal hair growth should return. In some cases (frequency not known) permanent hair loss has been observed." Basically, patients are advised not to worry about permanent hair loss. Even though Sanofi refuses to put a number on the percentage of Taxotere hair loss patients that suffer permanent hair loss, the National Cancer Research Institute states that as many as 10-15% of Taxotere patients report suffering permanent hair loss.
In addition to causing toxic death and permanent hair loss, Taxotere patients also experience getting drunk from using Taxotere. The FDA has acknowledged that three Taxotere patients have reported the feeling of becoming drunk from the ethanol (alcohol) levels in their Taxotere chemotherapy. In response, Sanofi has been forced to re-label the product to include the alcohol warning. Doctors are required to advise patients to have a designated driver take them home after treatments and they are advised to refrain from using heavy machinery as well.
More Recent Taxotere Hair Loss Lawsuit News:
Lawyers for Taxotere Hair Loss Lawsuits
Onder, Shelton, O'Leary & Peterson, LLC is a St. Louis personal injury law firm handling serious injury and death claims across the country. Its mission is the pursuit of justice, no matter how complex the case or strenuous the effort. Onder, Shelton, O'Leary & Peterson has represented clients throughout the United States in pharmaceutical and medical device litigation such as Pradaxa, Lexapro and Yasmin/Yaz, where the firm's attorneys held significant leadership roles in the litigation, as well as Actos, DePuy, Risperdal and others. The Onder Law Firm has won more than $300 million in four talcum powder ovarian cancer lawsuits in St. Louis. Law firms throughout the nation often seek its experience and expertise on complex litigation.