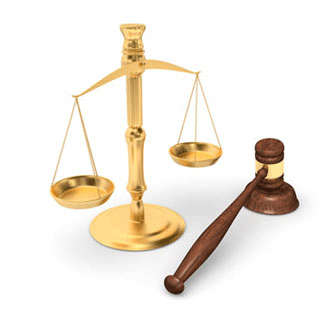 Symptoms of Permanent Hair Loss
The emotional trauma from permanent hair loss runs far beyond mere vanity over ones looks
Tuesday, November 21, 2017 - Taxotere (docetaxel) is the world's leading anti-cancer chemotherapy drug, administered by intervenous injection and is used to treat cancer of the breast, lung, prostate, stomach, head, and neck. Side effects include severe nausea, vomiting, diarrhea, lethargy and tiredness, mouth and throat sores, fever, chills, body aches, overall flu symptoms, and temporary hair loss. Women with advanced breast cancer expect to be informed by their cancer physician of the side effects of anti-cancer chemotherapy and most are willing to accept temporary hair loss as one of them.
While no one, especially women, looks forward to losing their hair, it can be viewed as a relatively minor inconvenience compared to dying from cancer and thought of as a "badge of honor" showing that a person is battling the deadly disease. When properly informed of the potential for hair loss, a person can prepare and make the necessary psychological adjustments. A problem arises, however, when a patient is given a new anti-cancer chemotherapy drug that is deemed to be more effective without being advised that their hair loss side effect could be permanent rather than temporary. Studies indicate that 10-15% of Taxotere patients expecting temporary, reversible hair loss are now finding out the hard way that their hair loss is total, permanent, and irreversible. Psychological trauma can be as serious a medical condition as the cancer that a person originally had sought to treat and can lead to a number damaging personal issues. Taxotere cancer patients report debilitating mental depression resulting in not being unable to get out of bed in the morning, loss of their ability to effectively raise their children, and the loss of their job. Other issues for women facing a lifetime of the total, permanent, and irreversible baldness are constantly irritable and crankiness. In addition, women report a loss of self-confidence and self-esteem from no longer viewed themselves as attractive or even as a normal woman.
Taxotere permanent hair loss patients claim that their depression leads to being unable to sleep at night. It is common knowledge that a poor night's sleep may lead to underperforming in all aspects of life and at all interactions and relationships. It is obvious that if a person cannot get out of bed in the morning they can no longer work. A severely depressed person, even if the can make it to work may be habitually late, and produce substandard work that results in being passed over for promotion. Severely depressed people can be quickly triggered and lash out at loved ones, placing stress on patient and understanding family members and leading to general family unhappiness. The upshot of all of this is that a person experiencing permanent hair loss depression normally seeks professional help by attending therapy and are given powerful and potentially dangerous anti-psychotic drugs to combat their negative feelings and mood swings. These mind-altering drugs seek to stabilize a patient's moods and get them back to functioning normally once again.
More Recent Taxotere Hair Loss Lawsuit News:
Lawyers for Taxotere Hair Loss Lawsuits
Onder, Shelton, O'Leary & Peterson, LLC is a St. Louis personal injury law firm handling serious injury and death claims across the country. Its mission is the pursuit of justice, no matter how complex the case or strenuous the effort. Onder, Shelton, O'Leary & Peterson has represented clients throughout the United States in pharmaceutical and medical device litigation such as Pradaxa, Lexapro and Yasmin/Yaz, where the firm's attorneys held significant leadership roles in the litigation, as well as Actos, DePuy, Risperdal and others. The Onder Law Firm has won more than $300 million in four talcum powder ovarian cancer lawsuits in St. Louis. Law firms throughout the nation often seek its experience and expertise on complex litigation.