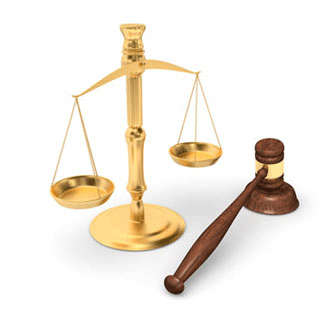 Taxotere Patients Psychological Trauma Result in Lawsuits Against Sanofi-Aventis
Women suffering from permanent baldness can face a lifetime of psychological trauma resulting in physical damages
Friday, December 22, 2017 - It has been alleged in lawsuits that Sanofi-Aventis bribed physicians to prescribe their flagship chemotherapy drug Taxotere over safer, less toxic competitive brands. Plaintiffs claim that the company's marketing representatives overstated the drug's benefits and underplayed its toxicity in order to make the drug seem more effective in treating cancer. As a result of the company's marketing campaign, Taxotere became the leading anti-cancer chemotherapy drug in the US. Events subsequently showed, however, that the toxicity of Taxotere causes permanent, irreversible, and total hair loss, not "temporary hair loss" as they were told. Permanent hair loss affects roughly one in ten patients given the drug. Women are devastated by Taxotere's permanent hair loss side effect and outraged when they find out that high-level Sanofi executives may have known of the side effect yet failed to warn or advise them of their options.
Sanofi's defense of Taxotere permanent hair loss side effect is to downplay a woman's damages as being merely cosmetic and due to vanity. The psychological and emotional trauma that women experiencing permanent hair loss experience is all too real as deep emotional trauma manifests itself in uncontrollable physical agony. Many permanent hair loss victims suffer from depression so severe that they can not force themselves to leave their homes for the fear of being stared at and looked upon as inferior to other women who have hair. Some women report being so depressed that they cannot even get out of bed in the morning, let alone run a family or engage in their careers. When a woman's cancer is in remission, a person facing permanent baldness feel they are still sick with the disease for the rest of their lives and never really cured. Women have lost their jobs, their homes, their relationships, and even their families as they are unable to cope with the loss of self-esteem and self-confidence. Many have turned to powerful psychological drugs to cope with the daily, constant psychological pain they have. Some Taxotere hair loss women feel they have lost their femininity to Sanofi's deception and had they know of the permanence of their hair loss, would have chosen an alternative form of chemotherapy.
Every medical patient has the right to know the facts including any and all potential side effects of a drug they are about to be given. A woman is at her most vulnerable time when she receives a cancer diagnosis for the first time or again when cancer has returned. Sanofi may have preyed on this vulnerability when marketing executive told patients that they would only need to undergo chemotherapy treatment half as often and thus experience all of the other side effects of the drug half as often. Potential Taxotere patients were told that the drug's common side effects of nausea, lack of appetite and weight loss, headaches, lethargy and the myriad of other severe, adverse side effects would only have to be experienced half as often. When you add the benefit of fewer side effects to their vulnerability, it was easy to omit the fact that their hair loss could be permanent.
More Recent Taxotere Hair Loss Lawsuit News:
Lawyers for Taxotere Hair Loss Lawsuits
Onder, Shelton, O'Leary & Peterson, LLC is a St. Louis personal injury law firm handling serious injury and death claims across the country. Its mission is the pursuit of justice, no matter how complex the case or strenuous the effort. Onder, Shelton, O'Leary & Peterson has represented clients throughout the United States in pharmaceutical and medical device litigation such as Pradaxa, Lexapro and Yasmin/Yaz, where the firm's attorneys held significant leadership roles in the litigation, as well as Actos, DePuy, Risperdal and others. The Onder Law Firm has won more than $300 million in four talcum powder ovarian cancer lawsuits in St. Louis. Law firms throughout the nation often seek its experience and expertise on complex litigation.