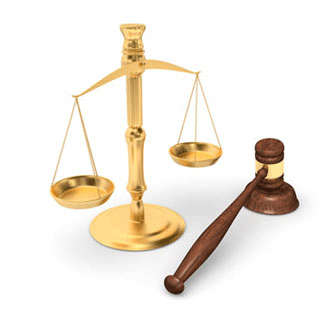 Taxotere Warnings Now Include Permanent Hair Loss
Despite warnings for a number of other side effects, permanent hair loss from using Taxotere was not originally included
Monday, June 19, 2017 - The Federal Food and Drug Administration has issued warnings to users of the anti-cancer drug Taxotere, advising them of the severity of the side effects of the drug, and has found the drug's manufacturer, Sanofi to be in violation of federal regulations. Despite Taxotere's causing permanent hair loss in approximately 10-15% of the patients that use it, the drug continues to be used extensively as chemotherapy for breast, neck, throat and other serious life-threatening cancers. Today, however, many physicians have been made aware of the drug's permanent hair loss side effects and are advising their patients of safer, less toxic alternatives.
The FDA has compiled information on Taxotere permanent hair loss. Research conducted by Sanofi in the 1990s and early 2000s shows that as many as 9% of patients taking Taxotere suffer from permanent hair loss. Adverse event reports support the findings that Taxotere hair loss is permanent in some persons. Hair loss is listed as an adverse reaction to Taxotere. The FDA now warns of permanent hair loss as well as loss of eyesight, and respiratory problems as being side effects of the drug.
Taxotere and Permanent Hair Loss
Reports filed by patients and physicians on side effects of Taxotere have produced volumes on Taxotere causing permanent hair loss. The company's own research dating back to the 1990's indicates that 10-15% of people using Taxotere develop permanent hair loss. Although hair loss has always been associated with chemotherapy, permanent hair loss has not been mentioned.
Sanofi in Violation of Federal Regulations
Sanofi was found to be in violation of federal Food and Drug Administration regulations when the company was found to have made unsubstantiated claims that Taxotere was more effective at fighting cancer than other drugs when in fact it is not. The FDA found that the company's claims were not grounded in scientific fact and thus the Sanofi had misbranded their product. A 2008 edition of the New England Journal of Medicine found a different anti-cancer drug, Taxol to be more effective in slowing the growth of certain cancers, less toxic, and not as of yet linked to permanent hair loss.
Taxotere Lawsuits
In 2005 Sanofi first acknowledged that their drug Taxotere was linked to permanent hair loss and chose to warn consumers in Canada and Europe of their findings. Rather than risk their $1.4 billion market monopoly, or damage their brand in any way, no changes to the existing product warning were made in the United States. It was not until a former employee whistleblower sued the company, accusing Sanofi of engaging in fraudulent marketing practices were the side effects of permanent hair loss brought to light in the US. Rather than warn doctors of the permanent hair loss side effects of Taxotere, the company stepped up its North American marketing efforts by paying grants, speaker fees, travel expenses and other perks to doctors as thanks for their loyalty in continuing to use their drug.
Many other have followed the lead of the 2005 Pennsylvania lawsuit and have filed lawsuits across the nation accusing Sanofi of blatantly disregarding FDA warnings and consumer safety needs. Through Taxotere lawsuits, those whose lives have been left in shambles by the company's negligence can hold Sanofi accountable for their illegal actions.
If you have suffered the life-altering and psychologically devastating side effects of permanent hair loss from taking Taxotere, you may be eligible to sue the company for reimbursement of medical expenses, lost wages, and pain and suffering. You may, in fact, face a lifetime of psychological therapy from the trauma that permanent hair loss has inflicted upon you. The resultant stress disorders you may suffer may have caused you to lose your job and be left unable to find a new one. The personality and mood changes that have accompanied your post-treatment stress may have caused damage to your relationships and your marriage. It is up to you to hold Sanofil accountable for the pain and suffering that they have caused. Call the Taxotere lawyers at The Onder Law Firm today for a free consultation.
More Recent Taxotere Hair Loss Lawsuit News:
Lawyers for Taxotere Hair Loss Lawsuits
Onder, Shelton, O'Leary & Peterson, LLC is a St. Louis personal injury law firm handling serious injury and death claims across the country. Its mission is the pursuit of justice, no matter how complex the case or strenuous the effort. Onder, Shelton, O'Leary & Peterson has represented clients throughout the United States in pharmaceutical and medical device litigation such as Pradaxa, Lexapro and Yasmin/Yaz, where the firm's attorneys held significant leadership roles in the litigation, as well as Actos, DePuy, Risperdal and others. The Onder Law Firm has won more than $300 million in four talcum powder ovarian cancer lawsuits in St. Louis. Law firms throughout the nation often seek its experience and expertise on complex litigation.