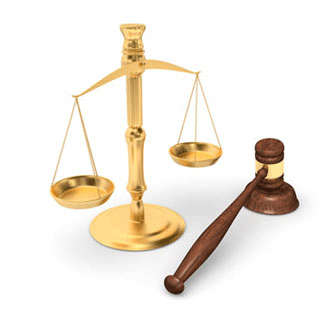 Permanent Hair Loss Makes the Fear of Growing Old All Too Real
Women dread losing their hair more than other physical symptoms of chemotherapy
Friday, December 29, 2017 - Women have a real and tangible fear when it comes to growing older and perhaps developing cancer. Losing a breast to the disease is first and foremost on the list of cancer treatment consequences they dread, but a very close second is the adverse side effect of hair loss. Women value their appearance and hair is a virtue of what makes them attractive and feminine. Some women fear losing their hair permanently is even more frightening than having to undergo a mastectomy. Leading American magazine U.S. News featured an article stating that almost 10% of women surveyed would do without the recommended course of chemotherapy if permanent hair loss was to be expected. Anti-cancer chemotherapy drug Taxotere has been cited as causing permanent, total, and irreversible hair loss in approximately 10-15% of women receiving the treatment and its manufacturer, Sanofi's warning that "hair generally grows back," is vague and misleading and the company has failed to warn them that permanent hair loss could be expected. In a nutshell, Taxotere anti-cancer chemotherapy has made many women's worst nightmare, waking up one day and being totally and permanently bald, become a reality.
A doctor may view hair loss as insignificant when it comes to the life and death nature of receiving a cancer diagnosis. When an oncologist breaks the news to a woman that their greatest fears have come true and that they have cancer, female patients ask questions as to the side effects that chemotherapy may have. Nausea, vomiting, lethargy, lack of appetite are common adverse side effects of all anti-cancer drugs. A cancer doctor may also downplay hair loss as a "vanity" thing and that it is nothing to worry about and that their hair will grow back in a month or two when chemotherapy ends. Usually, however, nothing is mentioned of the percentage of cancer patients that will have to suffer through the rest of their lives without hair. Taxotere has been given hundreds of thousands of cancer patients since 2005 yet the company waited until 2015 to even mention the term Alopecia in its list of adverse side effects. For thousands of Taxotere hair loss victims the permanent hair loss warning was too little and came too late. Many of which are now hiring Taxotere hair loss lawyers to file product liability lawsuits against the drug's manufacturer.
When the "real" side effects of chemotherapy are explained to a cancer patient, doctors are quick to point out that with Taxotere, treatments have to be taken only half as often thus the side effect will be significantly less. What they may fail to stress is that due to the potency of Taxotere, hair follicles are killed along with the targeted cancer cells causing permanent, irreversible hair loss on the head, eyelashes, eyebrows and body hair including pubic hair as well.
Women who were kept unaware of Taxotere's propensity to cause permanent hair loss are suing Sanofi, maker of Taxotere for the damages they suffer from the psychological trauma they have been forced to suffer.
More Recent Taxotere Hair Loss Lawsuit News:
Lawyers for Taxotere Hair Loss Lawsuits
Onder, Shelton, O'Leary & Peterson, LLC is a St. Louis personal injury law firm handling serious injury and death claims across the country. Its mission is the pursuit of justice, no matter how complex the case or strenuous the effort. Onder, Shelton, O'Leary & Peterson has represented clients throughout the United States in pharmaceutical and medical device litigation such as Pradaxa, Lexapro and Yasmin/Yaz, where the firm's attorneys held significant leadership roles in the litigation, as well as Actos, DePuy, Risperdal and others. The Onder Law Firm has won more than $300 million in four talcum powder ovarian cancer lawsuits in St. Louis. Law firms throughout the nation often seek its experience and expertise on complex litigation.