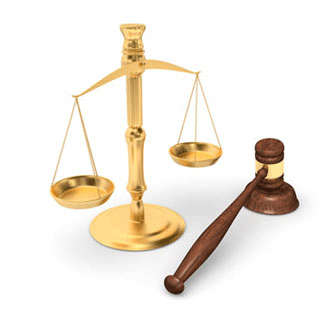 Taxotere May Cause Permanent Hair Loss
Sanofi-Aventis has made billions selling Taxotere to an unsuspecting cancer community
Monday, December 4, 2017 - Receiving a cancer diagnosis can be one of life's most tragic moments. At no time is a person more vulnerable and trusting and new cancer patients assume that they are given all of the facts pertaining to their treatment. Having the opportunity to make an informed decision as to one's cancer treatment is a fundamental right of every cancer patient. Patients with cancer were denied this right when the serious, adverse, and life-changing side effects of Taxotere were kept from them.
Permanent hair loss from the anti-cancer chemotherapy drug Taxotere is a very real possibility. Taxotere is more potent than other chemotherapy treatments and as such only has to be administered half as often. The increased level of toxicity is most likely the primary reason why women expecting only temporary hair loss from their cancer chemotherapy treatments are now facing total and permanent hair loss, including the loss of the eyebrows and eyelashes, and all body hair for the rest of their lives. If given the choice around 10% of women would forgo chemotherapy treatment if it meant keeping their hair. Some women would rather lose a limb or a breast than experience permanent hair loss. To a woman, hair is the most important element in their self-esteem and sense of well being. Women with cancer were kept in the dark for years that the drug had a history of causing permanent hair loss and would have chosen an alternative form of treatment had they known.
Cancer cells are different from normal healthy cells in that they continue to grow, multiply, invade and infect other normal cells. Anti-cancer drug Taxotere, the brand name for docetaxel, attacks the information centers of cancer cells and stops them from spreading. Patients receiving Taxotere are normally advised of chemotherapy's adverse side effects but were not made aware that permanent hair loss from Alopecia could be one of them. The same toxicity that makes Taxotere so effective in fighting cancer could be the same toxicity that permanently destroys hair cells and cause permanent hair loss.
Before Taxotere came on the scene, cancer physician had prescribed Taxol, a safe and effective anti-cancer chemotherapy drug, to their cancer patients. Taxol had many side adverse side effect but permanent hair loss was not one of them. Not being informed beforehand of Taxotere permanent hair loss side effect has infuriated many patients. Patients were not informed until December of 2015 that Taxotere caused permanent hair loss and only then with the most ambiguous statement that said, "in most cases, normal hair growth should return. In some cases (frequency not known) permanent hair loss has been observed."
While failing to adequately warn the public that Taxotere causes permanent baldness in a 10-15% of its patients, Sanofi has made hundreds of millions of dollars from the global sale of the anti-cancer drug. Sanofi has the financial motivation to twist the language to keep Taxotere on the market and for practical purposes keep drug's most harmful side effects hidden from the cancer community.
More Recent Taxotere Hair Loss Lawsuit News:
Lawyers for Taxotere Hair Loss Lawsuits
Onder, Shelton, O'Leary & Peterson, LLC is a St. Louis personal injury law firm handling serious injury and death claims across the country. Its mission is the pursuit of justice, no matter how complex the case or strenuous the effort. Onder, Shelton, O'Leary & Peterson has represented clients throughout the United States in pharmaceutical and medical device litigation such as Pradaxa, Lexapro and Yasmin/Yaz, where the firm's attorneys held significant leadership roles in the litigation, as well as Actos, DePuy, Risperdal and others. The Onder Law Firm has won more than $300 million in four talcum powder ovarian cancer lawsuits in St. Louis. Law firms throughout the nation often seek its experience and expertise on complex litigation.