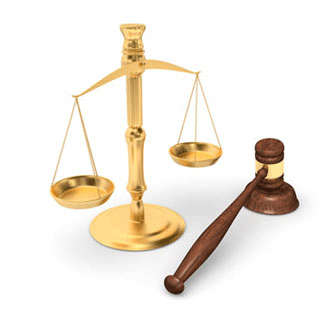 10-15 Percent of Cancer Patients Given Taxotere Develop Permanent Hair Loss
Cancer patients receiving Taxotere were kept in the dark as to the drug's side effect of causing permanent hair loss
Friday, September 8, 2017 - Devastating emotional scars from total body hair loss, including head hair, eyebrows and eyelashes is a side effect of the powerful, highly toxic, anti-cancer chemotherapy drug Taxotere. Every cancer patient is aware of temporary hair loss from cancer chemotherapy and accepts it as a necessary evil of cancer chemotherapy and one can rationalize the emotional pain when coupled with the fact that a cancer patient is doing everything they can to save their life and get well.
When surveyed most people ranked chemotherapy hair loss as distressing, embarrassing and humiliating and the only redeeming factor was that the hair loss was temporary and hair would, in time, grow back, maybe even thicker and nicer. A cancer patient's Taxotere chemotherapy experience was different however and many people are experiencing total and "permanent" hair loss due to the chemical's high degree of toxicity. Taxotere need be given to a cancer patient half as often as other chemotherapy drugs, not because of its effectiveness at treating advanced forms of cancer but because of its toxicity. Unaware of this fact Taxotere chemotherapy patients had no idea that their hair loss would be permanent and doctors boasted about the relative convenience of only having to have half as many chemotherapy treatments.
As a result of this deception over 1200 Taxotere patients have filed lawsuits alleging that Taxotere's maker, Sanofi-Aventis should have warned them in advance of the drug's propensity to cause permanent hair loss. Plaintiffs put forth the argument that had they known their hair loss would be permanent and thus life-altering they would have considered alternative chemotherapy drugs, precisely the type of behavior Sanofi-Aventis sought to prevent with a series of unethical, immoral and illegal promotions to ensure cancer doctors and their cancer patients were kept in the dark. Executives at Sanofi-Aventis have known since back in 2005 the results of the GEICAM 9805 study, that Taxotere causes permanent hair loss in almost 10% of its patients and issued warnings to Canadian and European customers. European and Canadian warnings were couched by describing the risk of hair loss in almost 1 out of 10 patients as being a "common side effect" stressing that hair loss was "reversible in most instances." Such ambiguity is little comfort to the thousands of women who now face having to go through the rest of their life without hair and deal with a lifetime of permanent disfigurement, depression and poor self-esteem and body image.
In 2009, the manufacturers of Taxotere, Sanofi-Aventis, was cited by the US Food and Drug Administration (FDA) as having made the false and misleading claim that the drug was more effective at fighting cancer than other anti-cancer drugs in use namely Taxol. The company's claim was bolstered by the fact that it is given to patients half as often as similar chemo drugs. What was omitted however was the fact that the drug was so much more toxic and harmful than the other drugs it was unsafe to be given in the same dosages and at the same frequency. The company's branding of the drug also violated the US Federal Food, Drug, and Cosmetic Act.
More Recent Taxotere Hair Loss Lawsuit News:
Lawyers for Taxotere Hair Loss Lawsuits
Onder, Shelton, O'Leary & Peterson, LLC is a St. Louis personal injury law firm handling serious injury and death claims across the country. Its mission is the pursuit of justice, no matter how complex the case or strenuous the effort. Onder, Shelton, O'Leary & Peterson has represented clients throughout the United States in pharmaceutical and medical device litigation such as Pradaxa, Lexapro and Yasmin/Yaz, where the firm's attorneys held significant leadership roles in the litigation, as well as Actos, DePuy, Risperdal and others. The Onder Law Firm has won more than $300 million in four talcum powder ovarian cancer lawsuits in St. Louis. Law firms throughout the nation often seek its experience and expertise on complex litigation.