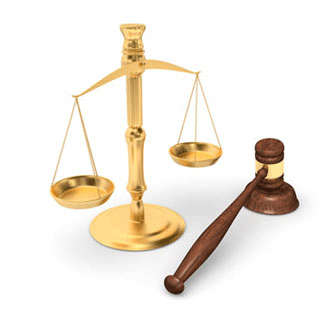 Thousands of Women File Taxotere Hair Loss Lawsuits
Sanofi may have failed women cancer patients with an insufficient disclosure of Taxotere permanent hair loss side effect
Wednesday, December 27, 2017 - Each year over 300,000 people are diagnosed with cancer in the United States. Pharmaceutical giant Sanofi-Aventis has made billions of dollars in revenue from selling their anti-cancer chemotherapy drug Taxotere (Docetaxel) to the cancer market in the United States. Taxotere is the most widely prescribed chemotherapy drug used in over 75 percent of the world's 3 million cancer patients, yet the company has been accused by thousands of women for mislabeling Taxotere and misleading the public of the adverse side effects of causing permanent hair loss.
Marketing representatives for Sanofi stress the primary advantage of the medication as being that it has to be administered only half as often as the leading competitive alternative, therefore, cancer chemotherapy patients may suffer much less. This may be partially true, however, such benefits come with a high and unacceptable price tag for some women. Taxotere is a much more lethal and highly-toxic drug, thus it can be taken less often. What is never mentioned is that in 10-15% of patients receiving the drug temporary hair loss becomes permanent, total and irreversible.
Sanofi exposed themselves to thousands of lawsuits by failing to provide an adequate warning of the permanent hair loss risk of Taxotere to the U.S. market as they had done in Europe. In 2009, the European Union required the company to warn medical professionals that one of the adverse side effects of Taxotere is Alopecia. Europeans question the wording of this because merely calling the symptom Alopecia may confuse consumers. Does Alopecia mean temporary hair loss or permanent hair loss? Make no mistake, it is the permanence of total hair loss that Taxotere patients take issue with and the company's hiding their finding from the lucrative, multi-billion dollar cancer treatment market. Even today, Taxotere merely lists Alopecia alongside many other less devastating adverse side effects of the drug and fails to stress that permanent hair loss is a very real possibility.
Plaintiffs suing Sanofi allege that permanent hair loss for women, especially younger women, causes psychological damage that manifests itself in everyday life. Women with Taxotere hair loss depression suffer psychological distress, emotional issues, body image insecurity, and manic depression. Some Taxotere hair loss victims report on social media that they cannot even get out of bed in the morning because of being so depressed. Others will not leave the house for the very real fear of being ridiculed and looked down upon. Women with permanent baldness feel, in general, less feminine and less attractive and are unwilling to enter into or participate in a relationship. The psychological damage Sanofi has caused to women that experience permanent hair loss is real and Taxotere hair loss attorneys are seeking reimbursement of medical expenses, pain and suffering and lost wages, amongst other damages.
More Recent Taxotere Hair Loss Lawsuit News:
Lawyers for Taxotere Hair Loss Lawsuits
Onder, Shelton, O'Leary & Peterson, LLC is a St. Louis personal injury law firm handling serious injury and death claims across the country. Its mission is the pursuit of justice, no matter how complex the case or strenuous the effort. Onder, Shelton, O'Leary & Peterson has represented clients throughout the United States in pharmaceutical and medical device litigation such as Pradaxa, Lexapro and Yasmin/Yaz, where the firm's attorneys held significant leadership roles in the litigation, as well as Actos, DePuy, Risperdal and others. The Onder Law Firm has won more than $300 million in four talcum powder ovarian cancer lawsuits in St. Louis. Law firms throughout the nation often seek its experience and expertise on complex litigation.