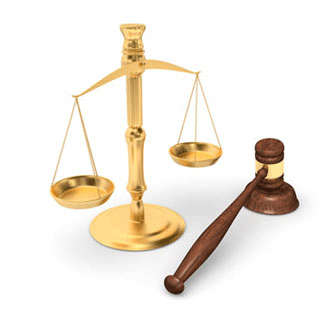 Sanofi Sales Representatives Oversold Taxotere
Sanofi-Aventis sales representatives did many illegal things to maximize the sales of Taxotere including lying by omission about the drug causing permanent baldness
Tuesday, April 24, 2018 - There is no doubt that Taxotere is an effective method of killing cancer cells but marketing executive from Sanofi told doctors that the drug was better than its competitor. What Sanofi failed to mention was that the drug's infrequent application was due to its concentration and toxicity and not merely to its effectiveness. Such toxicity kills all cells including hair follicles.
Sanofi salespeople advised doctors that Taxotere had to be administered only every three weeks thus saving patients from the agony of weekly chemotherapy side effects. In addition, Sanofi reps conducted illegal sales contests and offered doctors cash kickbacks if they would replace other drugs with Taxotere. Illegal bonuses were paid to the doctors that sold the most Taxotere each month. In 2009 the FDA issued a warning to Sanofi for "false and misleading" claims of superiority.
More than 900 women have hired a Taxotere baldness attorney and banded together in multi-district litigation to present their cases against Sanofi-Aventis, Taxotere's maker in an attempt to hold the company accountable for its negligence. Sanofi demonstrated their awareness of Taxotere's Alopecia risk as early as the year 2005 when the company alerted Canadian government officials at Health Canada that the company was updating the drug's warning label to include the side effect of permanent baldness. After that, Sanofi-Aventis warned European health officials of Taxotere's permanent baldness risk in 2012. It was not until almost 2016 did the warning make its way to the United States health community and require additional verbiage to the product's warning label.
Hiring a Taxotere baldness attorneys and suing Sanofi-Aventis, can hold the company accountable for failing to adequately warn the public of the side effect of permanent hair loss. Instead of being honest, the company uses the vague and misleading language, "In almost all cases of chemotherapy-induced hair loss, your hair will resume growth after treatments." Such wording can be construed as false and misleading and does nothing to alert women of the Taxotere's devastating permanent side effect of Alopecia. Women facing a lifetime of permanent baldness have a right to all of the facts pertaining to their cancer treatment so that they can make an informed decision.
It is universally accepted that a company that sells a drug to the public has the responsibility of knowing and communicating its side effects to the public. Failing to do so deprives a patient of their fundamental right to make an informed decision and can expose the manufacturer and marketer of the drug to billions of dollars of liabilities. Both of the above seem to be the case as people that were given the anti-cancer chemotherapy drug Taxotere were not adequately advised of the side effects and were left with permanent Alopecia (hair loss) without being given an adequate warning of this devastating side effect.
Scientific studies demonstrate that permanent hair loss affects approximately 10-15% of patients given Taxotere. Because of the side effects reported, Taxotere.
More Recent Taxotere Hair Loss Lawsuit News:
Lawyers for Taxotere Hair Loss Lawsuits
Onder, Shelton, O'Leary & Peterson, LLC is a St. Louis personal injury law firm handling serious injury and death claims across the country. Its mission is the pursuit of justice, no matter how complex the case or strenuous the effort. Onder, Shelton, O'Leary & Peterson has represented clients throughout the United States in pharmaceutical and medical device litigation such as Pradaxa, Lexapro and Yasmin/Yaz, where the firm's attorneys held significant leadership roles in the litigation, as well as Actos, DePuy, Risperdal and others. The Onder Law Firm has won more than $300 million in four talcum powder ovarian cancer lawsuits in St. Louis. Law firms throughout the nation often seek its experience and expertise on complex litigation.