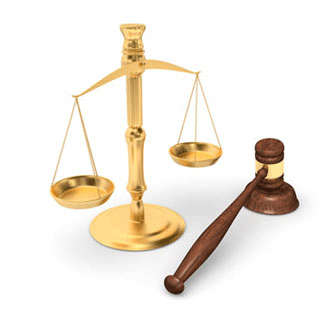 Women Were Not Given a Choice of Cancer Drugs
All of the adverse side effects of anti-cancer chemotherapy drug Taxotere must be taken into consideration
Wednesday, November 1, 2017 - Receiving a cancer diagnosis can be one of life's most traumatic moments, not only for the potential death sentence that the disease carries but also for the pain and suffering that surgery, anti-cancer radiation, and chemotherapy entails. As with any life-threatening disease cancer patients rely on the skills and expertise of specialized cancer doctors called oncologists whose medical practice focuses on treating cancer patients only. Cancer patients literally place their lives in the hands of their cancer physician without questioning their experience, training or ethics. Once a cancer patient accepts their cancer diagnosis the majority of patients simply do what they are told to do and that usually includes chemotherapy. A new, frightened, and vulnerable cancer patient may at best seek a second opinion of the initial cancer diagnosis before surrendering their will to that of their doctor.
Certain chemotherapy side effects are expected. A cancer patient expects that their doctor will fully explain the side effects of the chemotherapy prior to starting the treatment and perhaps the patient could be given alternatives from which to make an informed decision. Cancer patients anticipate nausea, vomiting, tiredness, and temporary hair loss from chemotherapy treatment. Certainly, no one expects that a doctor would recommend a cancer treatment with side effects that are more injurious than the disease that the chemotherapy was intended to treat without warning the patient in advance. That may be the case, however, as 10-15% of cancer patients given the chemotherapy drug Taxotere could face a lifetime of emotional pain and suffer from Alopecia, a condition that results in "permanent, irreversible and total hair loss."
Thousands of cancer patients experiencing Alopecia permanent hair loss are filing Taxotere hair lawsuits against Sinifi-Aventis, the maker of Taxotere alleging they were uninformed that Alopecia was a potential side effect. These lawsuits have shed on the Taxotere hair loss issue and the U.S. Food and Drug Administration has tightened regulations and require Sinofil to inform cancer patients using Taxotere of the potential side effect of permanent hair loss. Taxotere now carries a "black box warning," the FDA's most serious warning reserved only for drugs or devices that carry potentially life-threatening side effects.
Taxotere cancer patients in the U.S. are now finding out about the Taxotere-Alopecia link but for many, it is too late. Sanofi-Aventis updated its Taxotere Canadian warning label as early as 2005 to warn that permanent hair loss was a potential side effect but failed to so warn the American public. As a result, tens of thousands of women with cancer were given Taxotere without the knowledge of the potential for permanent hair loss or their right to make an informed decision. Plaintiffs allege that had they known of the potential for permanent hair loss they would have chosen a less toxic form of chemotherapy. It is possible that Sinofil knew of the potential for permanent hair loss presented by Taxotere and deliberately failed to warn doctors or the public.
More Recent Taxotere Hair Loss Lawsuit News:
Lawyers for Taxotere Hair Loss Lawsuits
Onder, Shelton, O'Leary & Peterson, LLC is a St. Louis personal injury law firm handling serious injury and death claims across the country. Its mission is the pursuit of justice, no matter how complex the case or strenuous the effort. Onder, Shelton, O'Leary & Peterson has represented clients throughout the United States in pharmaceutical and medical device litigation such as Pradaxa, Lexapro and Yasmin/Yaz, where the firm's attorneys held significant leadership roles in the litigation, as well as Actos, DePuy, Risperdal and others. The Onder Law Firm has won more than $300 million in four talcum powder ovarian cancer lawsuits in St. Louis. Law firms throughout the nation often seek its experience and expertise on complex litigation.