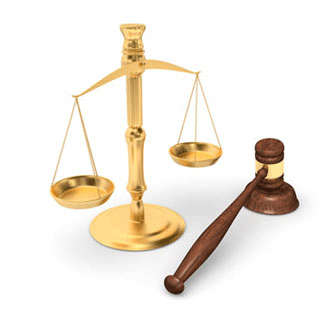 Taxotere Causes Alopecia Which Can Be Psychologically Damaging
Alopecia is an extremely serious medical condition that has psychological consequences affecting every aspect of life
Wednesday, March 20, 2019 - I guess when one gets right down to brass tacks, being alive is more important than anything else including how you look. A patient may be not so grateful, however, if they are among the ten percent or more of Taxotere patients that develop a form of permanent, total, and irreversible hair loss called Alopecia. Some women are shocked with disbelief when the hair loss they thought would be temporary, and just one of chemotherapy's more insidious side effects, instead turns out to be total, permanent and irreversible. Alopecia can leave a woman's life turned upside down and also with a feeling of being lied to and violated by the oncologist that they had come to trust. Taxotere-induced Alopecia patients blame their doctors for failing to afford them, at the very least, the right to make an informed decision. Women with permanent baldness have said that they would rather have died than to have to live a life of being thought of as a "freak". Doctors focused on treating cancer mostly feel that hair loss, whether it be permanent or temporary, is a vanity issue, and an insignificant price to pay for extending the patient's life for a decade or more. Most oncologists fail to even mention that permanent baldness is a possibility. Taxotere Alopecia lawyers representing families harmed by the use of Taxotere medication offer a free no obligation consultation.
Women with Tasigna-induced Alopecia tell tales of the distress and mental anguish caused by the permanent lifetime of ridicule they face every day. Women report having a feeling of hating themselves, that they are consumed 24/7 with their hair loss and that they pity themselves non-stop. One alopecia suffer writes "I hate myself. All I've been able to think about is my hair. I hate how it's consuming me. Like my hair loss, I feel like my self-pity is unstoppable. I am a monster for my children. I can't sleep. Food doesn't taste good. I spend hours a day looking at my bald spots in the mirror - hours just obsessing over how and why and what I did wrong and what I'm doing wrong. I want to stop. I want to scream. I don't want it to be this way. But I feel obsessed with a force. I don't know how to control myself and my thoughts and my obsession. It's all-consuming and I feel like this miserable cycle will never end."
Other women tell of being unable to even leave their house to do common chores like the grocery shopping or chaffering the kids to this lesson or that for fear of being stared at, laughed at, and talked about behind their backs. Young children of mothers with Alopecia are ridiculed and bullied at school. Perhaps most of all, women with Taxotere Alopecia report that they feel unattractive to their partners and report a lack of intimacy that can lead to family breakups and divorce.
More Recent Taxotere Hair Loss Lawsuit News:
Lawyers for Taxotere Hair Loss Lawsuits
Onder, Shelton, O'Leary & Peterson, LLC is a St. Louis personal injury law firm handling serious injury and death claims across the country. Its mission is the pursuit of justice, no matter how complex the case or strenuous the effort. Onder, Shelton, O'Leary & Peterson has represented clients throughout the United States in pharmaceutical and medical device litigation such as Pradaxa, Lexapro and Yasmin/Yaz, where the firm's attorneys held significant leadership roles in the litigation, as well as Actos, DePuy, Risperdal and others. The Onder Law Firm has won more than $300 million in four talcum powder ovarian cancer lawsuits in St. Louis. Law firms throughout the nation often seek its experience and expertise on complex litigation.