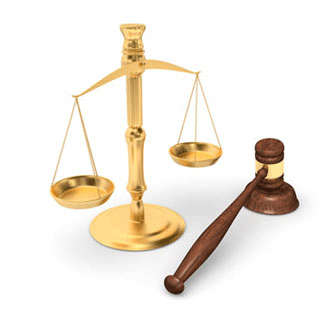 Women Undergoing Cancer Treatments Are Taking Better Care of Themselves to Limit Hair Loss
Instead of feeling sorry for themselves women are fighting back to mitigate the adverse effect of hair loss from anti-cancer chemotherapy
Friday, April 5, 2019 - For cancer patients who wish to fight the common hair loss symptoms of chemotherapy one might try a scalp cooling cap. A scalp cooling cap is worn while undergoing chemotherapy and thereafter to nearly freeze and constrict the hair follicles, capillaries and blood vessels of the scalp and, in theory, limit the amount of toxic chemotherapy drug that reaches them. Women that choose to wear a cooling cap are advised to wear warm clothes during treatment. Scalp cooling caps can cause head pain like a "brain freeze" one gets from eating ice too quickly. Breast Cancer.Org recommends that chemotherapy patients looking to limit hair loss may wish to pamper their hair during this harrowing experience by eliminating the things they do to beat up their hair to make it look the way they desire. BreastCancer.org recommends "no blow drying, not using hot rollers, nor straightening irons, shampoo only every third day with cool water and gentle shampoo, no hair coloring until 3 months after chemotherapy is done, as well as gentle combing and brushing." Top national Taxtotere hair loss attorneys representing families and people in the united states harmed by Taxotere anti-cancer chemotherapy offer a no obligation and free consultation before filing a claim.
Yet another and perhaps the most effective way to battle chemo's temporary hair loss is to change one's diet to be more natural and plant-based. The Hippocrates Institute in West Palm Beach, Florida specializes in helping Cancer patients and offers a pure vegan gourmet cuisine that features "green rejuvenating juices, fresh living raw sprouts, and organic greens, health-building organic vegetables, nuts, seeds, legumes and grains, mineral-rich sea vegetables, and other organically grown vegan delicacies. "Adopting a diet rich in fresh organic living-raw sprouts, green vegetable juices, wheatgrass, nuts, seeds, grains, and fruits supplies the body with antioxidants, vitamins, minerals, and plant-based proteins. As well as, enzymes, alkalinity, oxygen and bioelectrical charges vital to cellular and general health." The institute recommends an 80-20 mix of raw to cooked vegetables, grains, seeds, nuts, etc.
Not only is Taxotere one of the most effective drugs in treating cancer but also only needs to be administered once every three weeks compared to weekly doses required by the competition. Fewer treatments mean less frequent side effects such as nausea, vomiting, lethargy, easy bruising and bleeding, etc. The less-frequent side effect come at a price, however, as around 10-12% of Taxotere's patients eventually develop permanent and complete hair loss. Taxotere's permanent hair loss includes head hair, eyebrows, eyelashes, and all body hair. Permanent Taxotere hair loss is called Alopecia. Sanofi, maker of Taxotere is accused of knowing about and concealing this terrible side effect as early as the late 1990s. When the company eventually did warn the public the warning was couched in vague and misleading language so as not to discourage anyone from using the drug. Women who have experienced the heartbreak of realizing that their hair loss is indeed permanent talk with Taxotere hair loss attorney to see if they qualify for monetary reimbursement from Sanofi. Men and women taking Taxotere are warned that permanent hair loss may occur.
More Recent Taxotere Hair Loss Lawsuit News:
Lawyers for Taxotere Hair Loss Lawsuits
Onder, Shelton, O'Leary & Peterson, LLC is a St. Louis personal injury law firm handling serious injury and death claims across the country. Its mission is the pursuit of justice, no matter how complex the case or strenuous the effort. Onder, Shelton, O'Leary & Peterson has represented clients throughout the United States in pharmaceutical and medical device litigation such as Pradaxa, Lexapro and Yasmin/Yaz, where the firm's attorneys held significant leadership roles in the litigation, as well as Actos, DePuy, Risperdal and others. The Onder Law Firm has won more than $300 million in four talcum powder ovarian cancer lawsuits in St. Louis. Law firms throughout the nation often seek its experience and expertise on complex litigation.