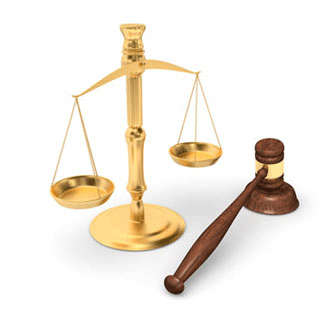 Taxotere is Highly Toxic and Causes Permanent Hair Loss
Permanent hair loss is an expected side effect of using Taxotere
Friday, September 15, 2017 - Taxotere (docetaxel), approved in the United States since 1996, manufactured and marketed by multinational pharmaceutical giant Sanofi-Aventis, is an anti-cancer chemotherapy drug used to treat various types of cancer such as breast, lung, stomach, head neck and prostate cancer. The purpose of the drug is to interfere with the growth and spread of cancer cells.
Chemotherapy Side Effects are to be Expected
People who undergo anti-cancer chemotherapy generally know that temporary hair loss may result from the treatment. What has come as a shock to many, however, is that 10-15% of patients whose doctors switched chemotherapy drugs to the more powerful Taxotere are experiencing "permanent" hair loss including head, eyebrow, eyelash, and all body hair including pubic hair and now have to deal with a lifetime of permanent disfigurement, emotional trauma, and debilitating psychological depression. Sanofi failed to adequately warn Taxotere patients that permanent hair loss is possible and instead used the vague language "tempory hair loss occurs in the majority of patients" all but ignoring the potential for permanent hair loss.
Taxotere's High Toxicity
Due to the toxicity of chemotherapy drugs in general, patients are advised to expect many serious side effects such as nausea, loss of appetite and resultant weight loss, headaches, and lethargy. Other side effects include diarrhea, infections, mouth sores, and liver toxicity problems. In addition to these side effects, Taxotere also causes allergic reactions that can result in death such as hives, rashes, breathing difficulty, lightheadedness, and head and facial swelling including a swollen tongue and difficulty swallowing.
Taxotere's Black Box Warning
Highly toxic anti-cancer drugs such as Taxotere used in patients with advanced cancers, and having side effects so serious that serious injury or death is a possibility, are required by the Food and Drug Administration to carry a "Black Box" warning label. Taxotere's Black Box warning included hepatotoxicity, neutropenia, fluid retention and the potential for toxic death.
Taxotere Misrepresented by Sanofi
Taxotere was touted by Sanofi marketing representative as a more effective alternative to other chemotherapy drugs and oncology professionals were encouraged to switch from safer alternative drugs such as Taxol. Sanofi sales reps stressed the drug's effectiveness at fighting cancer and thus had to be administered only half as often. It was not made clear to patients that the decrease in the frequency of the treatments was attributable more to the drug's toxicity than to its effectiveness as an anti-cancer solution.
Taxotere Law Suits
Patients suffering from permanent hair loss disfigurement caused by Taxotere are suing Sanofi-Aventis claiming that the company knew years ago of the catastrophic permanent hair loss side effects and not only did nothing but also stepped up its marketing efforts. Plaintiffs allege that Taxotere sales literature falsely represents Taxotere as both safer and more effective in fighting cancer and also recommend it for off-label uses. In addition, plaintiffs question why Sanofi continued to advise American oncology physicians that "hair loss generally grows back" when those in the European Union and Canada were made fully aware of the potential for permanent hair loss. There are currently over 1000 Taxotere lawsuits currently pending.
More Recent Taxotere Hair Loss Lawsuit News:
Lawyers for Taxotere Hair Loss Lawsuits
Onder, Shelton, O'Leary & Peterson, LLC is a St. Louis personal injury law firm handling serious injury and death claims across the country. Its mission is the pursuit of justice, no matter how complex the case or strenuous the effort. Onder, Shelton, O'Leary & Peterson has represented clients throughout the United States in pharmaceutical and medical device litigation such as Pradaxa, Lexapro and Yasmin/Yaz, where the firm's attorneys held significant leadership roles in the litigation, as well as Actos, DePuy, Risperdal and others. The Onder Law Firm has won more than $300 million in four talcum powder ovarian cancer lawsuits in St. Louis. Law firms throughout the nation often seek its experience and expertise on complex litigation.