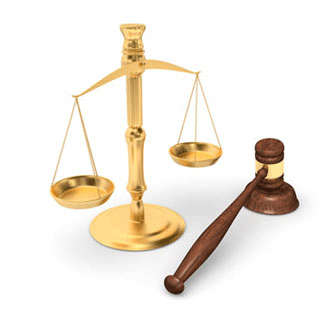 Taxotere Permanent Hair Loss Lawsuits
Sanofi the makers of Taxotere fail to protect the public and patients under Taxotere cancer treatments by not releasing known facts from studies indicating the side effects
Friday, July 21, 2017 - If you or a loved one has experienced permanent hair loss after undergoing anti-cancer chemotherapy, you might be able to file a Taxotere hair loss lawsuit against Sanofi, manufacturers of the drug Taxotere for reimbursement of medical expenses, medical and psychological therapies now and in the future, lost wages, pain and suffering and any other damages that are linked to the company's negligence. If you have never filed a lawsuit before it is common that you might feel apprehensive and fear the unknown. There are the legal fees that you might have to incur and a person certainly doesn't want to be faced with hidden costs down the road. The following are some answers to the most common questions our Taxotere lawsuit clients have asked and the answers that have put their anxiety to rest. If you have a legitimate Taxotere claim we would love to represent you but no matter what law firm you chose we believe that the following information will prove helpful.
Who can File a Taxotere Lawsuit?
Any man or woman who has experienced permanent hair loss after undergoing chemotherapy using Taxotere is eligible. In addition, if a person is incapacitated for any reason including severe depression, family members may file suit against Sanofi on their behalf.
How Much Does an Appointment with a Lawyer Cost?
The first step in determining whether or not to file suit against Sanofi is for us to listen to the unique circumstances that surround your case. There are absolutely no costs whatsoever to you for the initial consultation as we work on a contingency basis.
How Long Has Sanofi Known That Taxotere Causes Permanent Hair Loss?
As early as 2005 Sanofi had warned Taxotere doctors and patients in Canada and Europe that the product caused permanent hair loss in around 10-15% of patients given the drug. This information was kept from the American multi-billion-dollar market in order for the company to protect its market share.
How Much Will A Lawsuit Cost Me?
Our Taxotere lawsuit will cost you nothing as our firm works on a contingency basis. That means that there is no cost to you unless we win and collect. Only then will we take a percentage. We will assume all the risks and pay all of your legal costs up front.
When Can I Assume My Hair Loss is Permanent?
Most chemotherapy patients are warned and understand that temporary hair loss is a given side effect of the toxic Taxotere treatments. If your hair doesn't grow back in six months to one-year post chemo treatment, you can assume that your hair loss may be permanent.
Are Taxotere Lawsuits Limited to Class Action Lawsuits?
No. You can expect real compensation from your Sanofi/Taxotere lawsuit based on your unique medical expenses, lost wages and pain and suffering, among other expenses.
If you suffered permanent hair loss after using Taxotere, you owe it to yourself to stand up for your rights and hold Sanofi accountable for the greed and negligence. There were alternative drugs available that your oncologist could have recommended however the Sanofi company marketing representatives deliberately concealed the devastating side effect of permanent hair loss and steered doctors to use Taxotere with financial incentives and rebates. Don't allow them to get away with what they have done to you, your loved ones, and your entire family. Call our Taxotere law firm today, or fill out our case analysis form.
More Recent Taxotere Hair Loss Lawsuit News:
Lawyers for Taxotere Hair Loss Lawsuits
Onder, Shelton, O'Leary & Peterson, LLC is a St. Louis personal injury law firm handling serious injury and death claims across the country. Its mission is the pursuit of justice, no matter how complex the case or strenuous the effort. Onder, Shelton, O'Leary & Peterson has represented clients throughout the United States in pharmaceutical and medical device litigation such as Pradaxa, Lexapro and Yasmin/Yaz, where the firm's attorneys held significant leadership roles in the litigation, as well as Actos, DePuy, Risperdal and others. The Onder Law Firm has won more than $300 million in four talcum powder ovarian cancer lawsuits in St. Louis. Law firms throughout the nation often seek its experience and expertise on complex litigation.