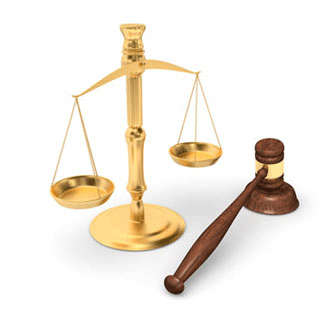 Permanent Hair Loss Can Lead to Depression
Women who have lost their hair permanently from taking Taxotere want their psychological condition to be taken seriously
Tuesday, March 6, 2018 - Oncologists, those doctors specializing in treating cancer, use Taxotere to help a patient combat a variety of illnesses such as lung, prostate, breast, head, neck and intestinal cancer. Taxotere is the brand name for anti-cancer chemotherapy drug Docetaxel, manufactured and sold by Sanofi-Aventis. Since its inception in 1995 to treat breast cancer, more than three-quarters of the cancer patients in the world take Taxotere making it the world's leading anti-cancer drug. There are more than 3 million people currently suffering from one form of cancer or another in the world today. Such a massive number of cancer sufferers has created a multi-billion dollar opportunity for cancer drug manufacturers like Sanofi-Aventis.
For men suffering from prostate cancer, Taxotere provides significant benefits according to Sanofi-Aventis. The company quotes clinical studies published in the New England Journal of medicine that claim that Taxotere increases by roughly 30% the number of cancer sufferers that live at least two years. This statistic is somewhat misleading as it fails to take into consideration the extreme toxicity of the drug that can lead to other life-threatening side-effects such as an increased risk of treatment-related fatalities due to abnormal liver function. Taxotere has a high alcohol content and patients report a feeling of intoxication following treatment, so much so that they are forbidden from driving for a time afterward. In addition, Taxotere causes all of the common side effects of chemotherapy such as nausea, diarrhea, sleepiness, decreased appetite, abnormal weight loss and many, many, more. Chemotherapy, in general, can result in lesions and sores forming as the body's ability to fight infection can be compromised.
Temporary hair loss is also an unwanted side effect of Taxotere, however, patients expect their hair to eventually grow back. Unfortunately, for approximately 10-15% of Taxotere's patients, normal hair growth never returns and they are left with permanent and total body hair loss. Patients that experience total irreversible hair loss are choosing to sue Sanofi-Aventis, taking issue with the company for failing to warn them about this devasting side effect. To date over 2000 lawsuits have been filed against Sanofi and some claim that the company knew of the potential for permanent hair loss and did nothing to warn them. Doctors go as far as quoting the company's Taxotere warning that states, temporary hair loss occurs in most patients," implying that there will be little or some temporary hair loss yet fail to mention the likelihood that some patients will experience permanent Alopecia. Taxotere patients claim that had they been properly forewarned of the potential for permanent hair loss they may have chosen a different, less toxic chemotherapy drug and some even say they would have refused chemotherapy treatments altogether.
For many women experiencing permanent hair loss is a fate worse than death and those women never recover from the psychological trauma. Severe depression is the leading symptom and women report being unable to get out of bed in the morning. In addition, these depressed women risk the loss of family relationships as well as a loss of income from no longer being able to work. For a woman, the permanent loss of their head hair, eyebrows, eyelashes and all body hair causes a life-altering loss of self-esteem and a very real psychological condition that, unlike cancer the disease they sought to treat, they can not overcome. Many women are filing a Taxotere Lawsuit against the makers of Taxotere due to the side effects from losing their hair.
More Recent Taxotere Hair Loss Lawsuit News:
Lawyers for Taxotere Hair Loss Lawsuits
Onder, Shelton, O'Leary & Peterson, LLC is a St. Louis personal injury law firm handling serious injury and death claims across the country. Its mission is the pursuit of justice, no matter how complex the case or strenuous the effort. Onder, Shelton, O'Leary & Peterson has represented clients throughout the United States in pharmaceutical and medical device litigation such as Pradaxa, Lexapro and Yasmin/Yaz, where the firm's attorneys held significant leadership roles in the litigation, as well as Actos, DePuy, Risperdal and others. The Onder Law Firm has won more than $300 million in four talcum powder ovarian cancer lawsuits in St. Louis. Law firms throughout the nation often seek its experience and expertise on complex litigation.