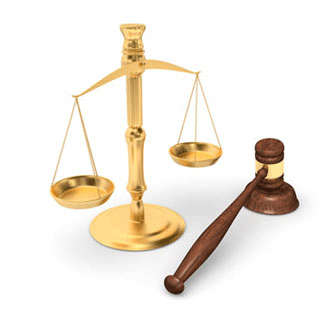 Cancer Doctors Fail to Warn Patients
There are few moments in life that can compare to the shock and disbelief one experiences when receiving a cancer diagnosis
Wednesday, April 4, 2018 - New cancer patients are required to make a life and death decision pertaining to the treatment they will receive and have many questions to ask. The first question is "how advanced is the disease," and the second, "how long do I have to live?" Patients assume that the doctor has all the answers and knows the best course of action that they should take. Since at this moment in time, a new cancer patient is most vulnerable and prone to accept whatever the oncologist recommends, it is the doctor's responsibility to make sure that the patient has all of the facts and a full explanation of the side effects of chemotherapy treatment. Only when all of the facts are presented and the patient has had time to discuss the options with their loved ones can they make an informed decision. In the case of anti-cancer chemotherapy drug Taxotere, this right was taken from them.
Over the last decade, thousands of cancer patients with non-Hodgkins lymphoma were advised by their oncologist to take Taxotere chemotherapy. They were told that the drug was more effective in treating cancer, so much so that they only had to have treatments every two weeks, not the weekly treatment required with other, competitor drugs. Patients were thrilled at the thought of having half as many adverse side effects such as headaches, vomiting, tiredness etc., and Taxotere seemed like a great idea. What was not made clear to them, however, is that the effectiveness of the drug was due to its high concentration and high level of toxicity and that such toxicity could cause their hair loss to be permanent.
Losing one's hair permanently is a serious, life-altering side effect of Taxotere. Taxotere chemotherapy treatment has caused permanent, total body hair loss, including the loss of the eyebrows, eyelashes, underarm and pubic hair. Hair is a critical element of a woman's self-esteem and those given Taxotere have said that if they were made aware of this side effect beforehand, they would have foregone chemotherapy treatment entirely or at the very least chosen another, less toxic alternative.
Sanofi-Aventis, maker of Taxotere failed to adequately warn the medical community of the serious side effect of permanent hair loss in a percentage of women given Taxotere. Instead, the company couches this fact by saying, "In almost all cases of chemotherapy-induced hair loss, your hair will resume growth after treatments." Such wording is hardly consolation if you are one of the thousands of women that have to live the rest of their lives explaining to everyone they meet why they are bald.
Women suffering from permanent Taxotere hair loss are suing Sanofi-Aventis for damages and may claim that they are suffering from depression so severe that they have lost their job. Others even say that they are unwilling to leave the house and some cannot even get out of bed. For them, the side effect of permanent baldness is causing more suffering than the disease they thought that they had defeated. Taxotere attorneys believe that persons who were harmed by Taxotere through no fault of their own deserve compensation for their suffering.
More Recent Taxotere Hair Loss Lawsuit News:
Lawyers for Taxotere Hair Loss Lawsuits
Onder, Shelton, O'Leary & Peterson, LLC is a St. Louis personal injury law firm handling serious injury and death claims across the country. Its mission is the pursuit of justice, no matter how complex the case or strenuous the effort. Onder, Shelton, O'Leary & Peterson has represented clients throughout the United States in pharmaceutical and medical device litigation such as Pradaxa, Lexapro and Yasmin/Yaz, where the firm's attorneys held significant leadership roles in the litigation, as well as Actos, DePuy, Risperdal and others. The Onder Law Firm has won more than $300 million in four talcum powder ovarian cancer lawsuits in St. Louis. Law firms throughout the nation often seek its experience and expertise on complex litigation.