Taxotere Hair Loss
Taxotere Side Effects: Permanent Alopecia or Hair Loss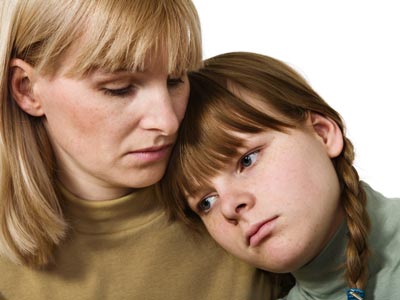 Taxotere, a chemotherapy drug approved for treatment of breast cancer, has been found to cause permanent hair loss in a significant percentage of patients. Based on study results, the drug does not offer treatment advantages over other similar chemotherapy treatments, yet is more potent and more toxic to the body.
Sanofi, the pharmaceutical company responsible for Taxotere, has known about the risk of Taxotere permanent hair loss since at least 2005, but concealed the risk information from the American public. Earning as much as $3.1 billion in annual sales for Sanofi, Taxotere has been very profitable for the company. Now, persons and the loved ones of persons who have suffered from permanent Taxotere alopecia or hair loss are filing claims against Sanofi.
What is Taxotere?
Taxotere (docataxel) is an anti-mitotic chemotherapy drug commonly prescribed to women suffering from local or metastatic breast cancer, among other diagnoses. Taxotere fights cancer by interfering with cell division, which also causes hair to stop growing. Hair loss is a normal side effect of chemotherapy treatments; permanent hair loss is not.
Taxotere is the brand name for docataxel, which was developed by the French pharmaceutical company Sanofi. Taxotere was first approved by the FDA in 1996; Sanofi's patent on the drug expired in 2010, at which time the drug was garnering $3.1 billion in annual sales.
Taxotere is the most popular drug in the Taxane drug class, which also contains Taxol (paclitaxel). Taxotere has been found to be twice as potent as Taxol, yet offers no known outcomes advantages over it. Taxotere can be taken less often, making it somewhat more convenient than Taxol. However, Taxol is just as effective and does not pose a risk for Taxotere permanent hair loss.
Taxotere Permanent Hair Loss
Research shows that approximately 9% of patients taking Taxotere will suffer from permanent alopecia, meaning their hair will never grow properly again. Sanofi officials have known about the risk of Taxotere permanent hair loss since at least 2005, yet chose not to warn American consumers. Persons taking Taxotere in the United States were led to believe their hair would grow back following chemotherapy. In many cases, Taxotere treatment has resulted in permanent hair loss or the ability to grow only patchy hair.
Hair loss is listed among the most distressing side effects caused by cancer treatment. A 2008 review of literature on the effects of hair loss on chemotherapy patients noted that "hair loss consistently ranked amongst the most troublesome side effects, was described as distressing, and may affect body image." When seen as temporary and inevitable, many cancer patients choose to suffer hair loss in an effort to overcome their life-threatening disease. But if patients knew that Taxotere hair loss could be permanent, and that there was an alternative drug that was just as effective and did not result in permanent hair loss, it is reasonable to think most people would not have taken Taxotere.
Perhaps most egregious is the fact that Sanofi executives evidently were aware of the risk of Taxotere hair loss; the company issued warnings on Taxotere permanent hair loss to consumers in Canada and Europe. Choosing not warn American consumers, Sanofi officials instead launched an aggressive and, at times, illegal marketing campaign that caused Taxotere sales to soar in the United States. The company has been the subject of FDA scolding for its promotion of Taxotere for off label uses and giving illegal kickbacks to doctors. Sanofi knowingly chose to conceal Taxotere permanent hair loss risk information from the American public and as such, directly caused many chemotherapy patients to experience permanent hair loss from Taxotere.
Taxotere Hair Loss Research
In 1996, Taxotere was approved by the FDA for the treatment of various forms of cancer, including breast cancer. At this time, research into Taxotere's efficacy and safety were inadequate. In the late 1990s, while promoting the drug as superior to alternative chemotherapy treatments, Sanofi sponsored the GEICAM 9805 study, which examined the long-term impacts of the drug. It was through this study that the company learned about the risk of permanent hair loss from Taxotere. In fact, more than 9% of patients who are exposed to Taxotere will suffer from permanent alopecia or hair loss. Patients were led to believe their hair loss from Taxotere was only a temporary side effect.
Evidence suggests the company launched a campaign to promote Taxotere for off-label uses, or for applications other than which it had been approved, soon after obtaining FDA approval in the mid-1990s. According to documents that surfaced in a previous Taxotere lawsuit, the company promoted Taxotere as superior to others used for breast cancer, though there was no scientific evidence to support such a claim. The Taxotere hair loss lawsuit also accused the company of fraudulent marketing and the payment of illegal kickbacks as incentives to physicians who prescribed Taxotere for off-label uses. Increasing its profits, the company directly and knowingly caused thousands of patients to be exposed to the risk of permanent Taxotere hair loss.
Taxotere Hair Loss Lawsuits
Persons and the family members of persons who have suffered from permanent hair loss following Taxotere chemotherapy treatment for breast cancer may be eligible for meaningful compensation through filing a Taxotere hair loss lawsuit, the purpose of which is to hold Sanofi accountable for its disregard of product and consumer safety.
National Taxotere Lawyers
These Taxotere hair loss lawyers have vast experience in representing individuals and families who have been harmed by large corporate entities. Working on a contingency basis, these Taxotere attorneys will charge no legal fees unless they win on your behalf.