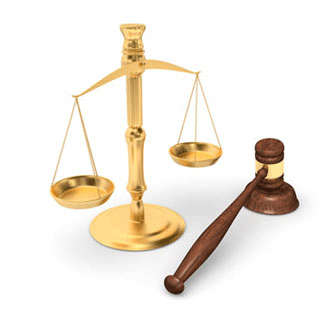 Scientific Study Confirms Permanent Taxotere Hair Loss
Sanofi-Aventis may have known as early as 2018 that Taxotere could cause permanent, not temporary hair loss
Thursday, April 12, 2018 - Of all of the nasty side effects of chemotherapy, none compare to a woman losing her hair. Anti-cancer drugs can cause the loss of hair on the scalp, eyebrows, eyelashes, and body hair. Although traumatic, most women are able to handle the psychological trauma and stigma that is associated with having cancer and being "temporarily" bald. In recent years, however, cancer patients treated with Taxotere (docetaxel) are reporting that even after a period of six months to a year after stopping chemotherapy treatments their hair has not grown back and they are faced with permanent Alopecia. The fact that a cancer patient"s hair loss could be permanent was kept from tens of thousands of Taxotere cancer patients even though such a permanently life-altering side effect should have been known. Taxotere's maker, Sanofi-Aventis probably knew as early as 2012 when adverse event reports regarding Taxotere permanent hair loss started to come in.
A definitive scientific study was conducted by the Oxford Academy. According to their website, "Annals of Oncology, the journal of the European Society for Medical Oncology and the Japanese Society of Medical Oncology, provides rapid and efficient peer-review publications on innovative cancer treatments or translational work related to oncology and precision medicine." The study was titled, "Permanent scalp alopecia related to breast cancer chemotherapy by sequential fluorouracil/epirubicin/cyclophosphamide (FEC) and docetaxel."
In short, scientists performed dermatological studies on a group of 20 women that had received Taxotere (docetaxel) cancer chemotherapy treatments from 2007 to 2011, referred by oncologists and were experiencing, "Severe permanent alopecia that occurred after docetaxel protocol (treatment)." Permanent hair loss for these women was found to have caused, "psychological consequences in the patients' lives, as hair regrowth treatments with vitamins, minoxidil, psoralen, and ultraviolet A therapy and spironolactone proved to be a failure. The study tested and ruled out other potential factors that might contribute to hair loss such as iron or zinc deficiency, thyroid disorder menopause and confirmed a Taxotere patient's greatest fear that, "Permanent and severe alopecia is a newly reported complication of the FEC 100-docetaxel breast cancer regimen."
Approximately 2400 Taxotere chemotherapy patients engaged a Taxotere hair loss attorney and have filed lawsuits seeking reimbursement of medical expenses, lost wages, pain, and suffering and all other damages related to their condition. Plaintiffs allege that Taxotere's maker, Sanofi-Aventis knew that the drug could cause permanent Alopecia and did little to warn women instead dismissing a woman's hair loss concern to mere vanity. Cases are set to go to trial in 2019. To this day, warning labels to contain only a veiled mention of the possibility of permanent Alopecia buried in other copy and in the warning states that "in most cases, hair loss should be temporary." Permanent hair loss is a particularly devastating side effect of Taxotere, and the psychological damage can adversely affect every aspect of life from family relations, to employment, to causing a diminished quality of life. Taxotere patients suffering from permanent alopecia have stated that had they known that there was even the slightest chance their hair loss could be permanent they would have chosen a less toxic brand of chemotherapy.
More Recent Taxotere Hair Loss Lawsuit News:
Lawyers for Taxotere Hair Loss Lawsuits
Onder, Shelton, O'Leary & Peterson, LLC is a St. Louis personal injury law firm handling serious injury and death claims across the country. Its mission is the pursuit of justice, no matter how complex the case or strenuous the effort. Onder, Shelton, O'Leary & Peterson has represented clients throughout the United States in pharmaceutical and medical device litigation such as Pradaxa, Lexapro and Yasmin/Yaz, where the firm's attorneys held significant leadership roles in the litigation, as well as Actos, DePuy, Risperdal and others. The Onder Law Firm has won more than $300 million in four talcum powder ovarian cancer lawsuits in St. Louis. Law firms throughout the nation often seek its experience and expertise on complex litigation.