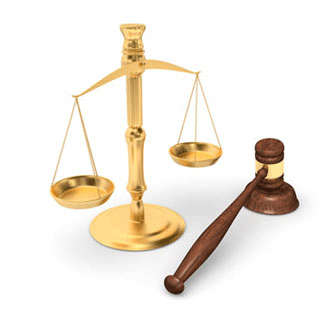 Taxotere Alopecia Warning Limited to the Fine Print
More and more women are waking up to the realization that their cancer drug, Taxotere, has caused their chemotherapy hair loss to become permanent and irreversible
Friday, May 17, 2019 - Taxotere has been shown to cause Alopecia, a form of permanent and total body hair loss including the eyebrows, eyelashes, and all head and body hair. Cancer patients were deceived by their doctors with whom they questioned about hair loss and were assured that permanent hair loss could occur but so infrequently that it was not even worth mentioning. WFTV 9 in Orlando Florida has uncovered several individuals in their area that are suing Sanofi, maker of Taxotere for failing to adequately warn them of Taxotere Alopecia. Taxotere permanent hair loss warning is limited to the small print and buried beneath many other side effects of Taxotere.
Taxotere's warning reads: "The most common side effects of TAXOTERE include: infections, low white blood cells (help fight infections), low red blood cells (anemia) and low platelets (help blood to clot), allergic reactions, changes in your sense of taste, shortness of breath, constipation, decreased appetite, changes in your fingernails or toenails, swelling of your hands, face or feet, feeling weak or tired, joint and muscle pain, nausea and vomiting, diarrhea, mouth or lip sores, hair loss: in some people, permanent hair loss has been reported, other." The last item in the list is assumed to be the least likely if it is read at all. Taxotere hair loss attorneys handling Taxotere hair loss claims are experienced and knowledgeable in dangerous drug litigation and pursue justice on behalf of women whose lives have been uprooted by Taxotere permanent disfigurement.
The women suing Sanofi claim that they have lost their self-confidence and self-esteem and some can not even leave their house for fear of being stared at and ridiculed behind their back. Even though women have beaten cancer they feel as if they have been given a life sentence of looking ill and sickly and will never regain their attractiveness. Women with Taxotere Alopecia will not leave their home without wearing an artificial looking wig or an unattractive headscarf and most say that if they knew there was a chance their hair would never grow back they would have chosen a different form of cancer drug.
As if permanent hair loss was not enough, Taxotere (docetaxel) has also been shown to have other life-threatening side effects including developing Neutropenia. Nanotechnology companies are trying to lessen the litany of adverse side effects caused by Taxotere, such as "fatigue, peripheral sensory and motor neuropathy, stomatitis, infections, hypomagnesemia, and alopecia." According to Wikipedia, "Neutropenia is an abnormally low concentration of neutrophils (a type of white blood cell) in the blood. Neutrophils make up the majority of circulating white blood cells and serve as the primary defense against infections by destroying bacteria, bacterial fragments and immunoglobulin-bound viruses in the blood." As a result of this and other adverse side effects, nanomedicines, a first of its kind form of cancer treatment, are being developed in The Netherlands and hope to eventually lead to a Taxotere replacement.
More Recent Taxotere Hair Loss Lawsuit News:
Lawyers for Taxotere Hair Loss Lawsuits
Onder, Shelton, O'Leary & Peterson, LLC is a St. Louis personal injury law firm handling serious injury and death claims across the country. Its mission is the pursuit of justice, no matter how complex the case or strenuous the effort. Onder, Shelton, O'Leary & Peterson has represented clients throughout the United States in pharmaceutical and medical device litigation such as Pradaxa, Lexapro and Yasmin/Yaz, where the firm's attorneys held significant leadership roles in the litigation, as well as Actos, DePuy, Risperdal and others. The Onder Law Firm has won more than $300 million in four talcum powder ovarian cancer lawsuits in St. Louis. Law firms throughout the nation often seek its experience and expertise on complex litigation.