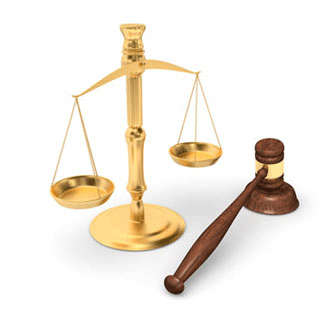 Women that have to undergo chemotherapy for the first time face great anxiety
The fear of the unknown is usually much worse than when the actual event occurs
Monday, May 6, 2019 - Women battling cancer and about to receive chemotherapy worry about hair loss, nausea, vomiting, lack of appetite and weight loss, splitting headaches, open lesions, easily bruising, and the feeling of never having enough energy. These side effects make receiving chemotherapy a harrowing experience. Imagine how bad it could be if one's emotions were amplified by being intoxicated. Imagine how you would feel if over and above all the adverse side effects mentioned above your chemotherapy also made you drunk. It would be like being drunk and having the hangover at the same time.
Unfortunately for cancer patients that is exactly what is happening. According to the U.S. Food and Drug Administration, Anti-cancer chemotherapy drugs that go by the brand names Taxotere, Docefrez, and Docetaxel Injection "contain ethanol, also known as alcohol, which may cause patients to experience intoxication or feel drunk during and after treatment." The FDA is revising the labels of all docetaxel drugs to reflect the risks and are alerting cancer physicians to check the other drugs their patients are taking to comply with drugs that warn "alcohol intake should be avoided or minimized and when using it in conjunction with other medications. Patients should be warned that docetaxel alcohol could interact with over the counter cold medications, pain relievers or sleep medications. Docetaxel patients should not drive the same day as receiving an infusion. Taxotere hair loss attorneys handling Taxotere hair loss claims are experts in the arena of dangerous drug litigation, pursuing justice on behalf of American families harmed by Taxotere.
It is advisable that a spouse, adult child or close friend attend chemotherapy sessions with the patient to provide not only moral support but also critical assistance. Patients receiving Taxotere (docetaxel) should never go to their chemotherapy treatment sessions alone and should always be driven there and back home. The "chemo coach" as one may be called, should make a list of all of the drugs that the chemotherapy patient is taking as well as looking up whether or not alcohol should be avoided. Also, the patient's chemo coach should monitor closely the Taxotere session for signs of drunkenness such as slurred speech or failing motor skills.
Alcohol intoxication is just another in a long line of uncomfortable side effects that the drug Taxotere (docetaxel) causes and one has permanent and life-altering consequences. Taxotere often causes total permanent hair loss in those receiving the drug. Most doctors fail to warn their patients of this possibility and are too consumed by helping their patient battle cancer to take permanent hair loss seriously. After all, what is more important, saving one's life or preserving their hair? Doctors fail to understand the emotional and psychological trauma permanent hair loss can have on a woman's self-esteem and most Taxotere patients say that had they known their baldness could be permanent they would have chosen another drug. Most women view the possibility of permanent hair loss as the most serious of all Taxotere side effect and should be listed at the top of the warnings not buried at the bottom and couched in vague and misleading language.
More Recent Taxotere Hair Loss Lawsuit News:
Lawyers for Taxotere Hair Loss Lawsuits
Onder, Shelton, O'Leary & Peterson, LLC is a St. Louis personal injury law firm handling serious injury and death claims across the country. Its mission is the pursuit of justice, no matter how complex the case or strenuous the effort. Onder, Shelton, O'Leary & Peterson has represented clients throughout the United States in pharmaceutical and medical device litigation such as Pradaxa, Lexapro and Yasmin/Yaz, where the firm's attorneys held significant leadership roles in the litigation, as well as Actos, DePuy, Risperdal and others. The Onder Law Firm has won more than $300 million in four talcum powder ovarian cancer lawsuits in St. Louis. Law firms throughout the nation often seek its experience and expertise on complex litigation.