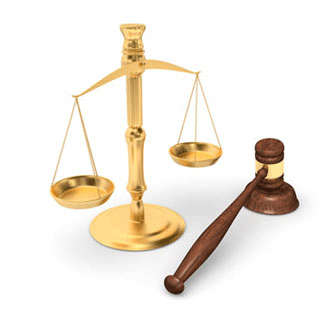 Taxotere's Psychological Side Effects
Women who permanently lose their hair as a result of Taxotere chemotherapy report devastating psychological side effects
Tuesday, March 13, 2018 - Not all side effects from anti-cancer chemotherapy are physical. Permanent hair loss can result in women experiencing life-changing emotional scarring. Taxotere permanent hair loss completely changes a woman's appearance and can make them look like they are permanently ill. Taxotere total body hair loss includes head hair, eyebrow and eyelash hair, arm, leg and all genital hair and is permanent and irreversible. Women generally accept a temporary loss of hair as a small price to pay to control their cancer and extend their life, but permanent hair loss is another story indeed. Many Taxotere permanent hair loss victims say that had they known that the treatment would cause permanent hair loss that they would have either chosen another drug or forgone chemotherapy altogether. Women claim that even the low rate of 10-15% chance of permanent hair loss is too high. Knowing that your hair would eventually grow back and that their disease would subside were the main reasons a woman would subject herself to the distress, embarrassment and public humiliation of being bald. Women cancer patients held out hope that once their chemotherapy treatments were over that their hair would grow back even thicker and more beautiful than before. One can imagine the anguish a woman feels when the realization that their hair is never coming back sinks in.
Because of the allegedly deceptive marketing practices of Sanofi sales representatives, thousands of Taxotere patient are suing and hiring the taxotere attorneys and experts due to their suffering from permanent, not temporary hair loss and many are suing Sanofi-Aventis claiming that the company failed to warn them. Plaintiffs cite that Canadians were warned by Sanofi as early as 2005 that Taxotere was linked to permanent hair loss in around 10% of patients. The warnings were tempered by stating that hair loss was common and, "reversible in most cases." Plaintiff's claims are bolstered by the fact that the makers of Taxotere, Sanofi-Aventis was proven to have made false and misleading statements by the Food and Drug Administration when they claimed that the drug was more effective at treating cancer than the alternatives already on the market such as Taxol.
Even today, any warning of permanent hair loss is tempered by the content of the Taxotere.com home page with the wording: "hair loss: in most cases, normal hair growth should return. In some cases (frequency not known) permanent hair loss has been observed." Cancer oncologists are urged to advise their clients of the Alopecia risks of Taxotere with the wording: "Explain to patients that side effects such as nausea, vomiting, diarrhea, constipation, fatigue, excessive tearing, infusion site reactions, and hair loss (cases of permanent hair loss have been reported) are associated with docetaxel administration."
Such ambiguity is little comfort to the thousands of women who now face having to go through the rest of their life without hair and deal with a lifetime of permanent disfigurement, depression and poor self-esteem and body image.
More Recent Taxotere Hair Loss Lawsuit News:
Lawyers for Taxotere Hair Loss Lawsuits
Onder, Shelton, O'Leary & Peterson, LLC is a St. Louis personal injury law firm handling serious injury and death claims across the country. Its mission is the pursuit of justice, no matter how complex the case or strenuous the effort. Onder, Shelton, O'Leary & Peterson has represented clients throughout the United States in pharmaceutical and medical device litigation such as Pradaxa, Lexapro and Yasmin/Yaz, where the firm's attorneys held significant leadership roles in the litigation, as well as Actos, DePuy, Risperdal and others. The Onder Law Firm has won more than $300 million in four talcum powder ovarian cancer lawsuits in St. Louis. Law firms throughout the nation often seek its experience and expertise on complex litigation.