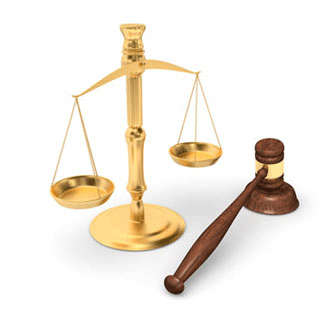 A Woman's Hair is Linked to Their Feminity
Women who lose their hair feel psychological trauma that can be very real
Friday, February 23, 2018 - Approximately 10-15% of patients given Taxotere, the anti-cancer drug manufactured by Sanofi-Aventis, are experiencing total hair loss, a side effect that they were unaware could happen.
Women spend hours per day grooming their head hair, eyebrows, and eyelashes to perfection. A woman's appearance is inextricably tied to their sense of self-worth and beauty. Those that suffer from permanent, irreversible and total hair loss as a result of being given Taxotere anti-cancer chemotherapy feel they have lost their femininity as a result. Baldness is, after all, a "male thing" and most of us can count the number of healthy bald women we know on one hand. Total hair loss catches a cancer patient who has successfully completed their prescribed chemotherapy regimen completely by surprise. Just when a cancer patient thought that they were out of the woods, total hair loss leaves them in shock and disbelief. Permanent baldness can be looked at as a vanity issue, but Taxotere patients experience psychological trauma that can be all too real. Total body hair loss that includes all head hair, eyebrows, eyelashes and pubic and body hair can have the effect of making women look sick and in their words, "unattractive and having a terminal disease." Women who have permanent Taxotere hair loss say that had they known in advance that they would lose their hair permanently they "would have chosen a less toxic brand or refused chemo altogether."
Women are filing suit with taxotere attorneys against the drug's maker Sanofi-Aventis for failing to warn them of the side effect of permanent hair loss from taking Taxotere. Most of the more than 2000 active lawsuits filed in US Federal Court alleged that Sanofi executives knew as early as 2005 that women were reporting the side effect of permanent hair loss from Taxotere treatments and did not warn US health officials of the finding. It was in 2005 that Sanofi updated their Canadian and European Taxotere product warnings to warn consumers that the drug would cause hair loss that was, "probably temporary." Probably temporary could also be interpreted as "possibly permanent" however the latter was never stressed. What was stressed, was that the drug was so effective at treating cancer that it could to be administered only once every two weeks, not every week as was the case with Taxol. Such a claim was characterized as misbranding in 2009 by the US Food and Drug Administration and the company was so warned. Not until 2015 did the company include even a vague warning about permanent hair loss to US cancer patients. During the period of time between 2005 and 2015 millions of cancer sufferers in the United States were given Taxotere without a hair loss warning.
Prior to bringing Taxotere to market, Taxol was and continues to be an effective and low-cost cancer treatment option for women with breast cancer, ovarian cancer, lung cancer, bladder, and prostate cancer. There is no medical evidence that Taxotere is more effective than Taxol. It is however much more concentrated and toxic per dosage. Sanofi marketing reps twisted Taxotere's toxicity problem by selling it as a solution for chemotherapy's side effects, i.e., nausea, vomiting, diarrhea, lethargy, bruising etc., from having to experience them only every two weeks, not once per week as before. Cancer patients eager to lessen the frequency of their suffering jumped at the chance. Such toxicity, however, is the main cause of permanent irreversible hair loss and that fact was never mentioned.
More Recent Taxotere Hair Loss Lawsuit News:
Lawyers for Taxotere Hair Loss Lawsuits
Onder, Shelton, O'Leary & Peterson, LLC is a St. Louis personal injury law firm handling serious injury and death claims across the country. Its mission is the pursuit of justice, no matter how complex the case or strenuous the effort. Onder, Shelton, O'Leary & Peterson has represented clients throughout the United States in pharmaceutical and medical device litigation such as Pradaxa, Lexapro and Yasmin/Yaz, where the firm's attorneys held significant leadership roles in the litigation, as well as Actos, DePuy, Risperdal and others. The Onder Law Firm has won more than $300 million in four talcum powder ovarian cancer lawsuits in St. Louis. Law firms throughout the nation often seek its experience and expertise on complex litigation.